20th Century Pewter: Art Nouveau to Modernism
Neuf(s)
Etat New
Hard Cover with dust jacket
Vendeur
Collector Bookstore
(Leavenworth, KS, Etats-Unis)
Quantité :

1
Collector Bookstore is a retailer of new books located in Leavenworth, Kansas. We specialize in price guides and reference books for the antiques and collectibles industry. A comprehensive, lavishly illustrated guide to 20th century pewter, which combines key international manufacturers and designers in one book Pewter is a versatile alloy which has been used to make a wide variety of domestic objects since antiquity. Malleable and lustrous, it was commonly used for making tableware until the eighteenth and nineteenth centuries, when porcelain and glass became more popular. An inexpensive alternative to silver, it re-emerged as a popular material in the twentieth century, allowing for a new-found flexibility, and encouraging designers to experiment with form. From architectural finesse to the smallest everyday object, pewter was used globally, and was favoured as an inlay for decorative panels, furniture, vases and bowls. This volume outlines the development of pewter design from the Art Nouveau movement up to the Modernist period. The first book to examine the artists and manufacturers working in this versatile material, it highlights the important factories and workshops of Germany, Britain, France, the Netherlands, Austria, Scandinavia, Japan, and America. Histories of Wurttembergische Metallwaren Fabrik (WMF) and Liberty & Co. are included, as well as details of marks and monograms. With invaluable information on restoration, care, reproductions and fakes, the volume includes over 350 original photographs of outstanding examples of twentieth century pewter design. Paul Carter Robinson is no stranger to the subject of 20th century pewter. He has been collecting and dealing in this specialist area, from his London gallery for over 20 years. He co-curated the exhibition The Beauty of 'English Art Nouveau Pewter, The Museum of British Pewter Harvard House, Stratford-Upon-Avon, May-Oct 2004. He has lectured extensively and published numerous articles on his specialist subject. N° de réf. du libraire BL-ACC-2012-9781851496150-X4
A propos du livre :
Synopsis :
? A comprehensive, lavishly illustrated guide to 20th century pewter, which combines key international manufacturers and designers in one book

Pewter is a versatile alloy which has been used to make a wide variety of domestic objects since antiquity. Malleable and lustrous, it was commonly used for making tableware until the eighteenth and nineteenth centuries, when porcelain and glass became more popular. An inexpensive alternative to silver, it re-emerged as a popular material in the twentieth century, allowing for a new-found flexibility, and encouraging designers to experiment with form. From architectural finesse to the smallest everyday object, pewter was used globally, and was favoured as an inlay for decorative panels, furniture, vases and bowls.

This volume outlines the development of pewter design from the Art Nouveau movement up to the Modernist period. The first book to examine the artists and manufacturers working in this versatile material, it highlights the important factories and workshops of Germany, Britain, France, the Netherlands, Austria, Scandanavia, Japan, and America. Histories of Wurttembergische Metallwaren Fabrik (WMF) and Liberty & Co. are included, as well as details of marks and monograms. With invalauble information on restoration, care, reproductions and fakes, the volume includes over 350 original photographs of outstanding examples of twentieth century pewter design.



A propos de l'auteur: Paul Carter Robinson is no stranger to the subject of 20th century pewter. He has been collecting and dealing in this specialist area, from his London gallery for over 20 years. He co-curated the exhibition The Beauty of 'English Art Nouveau Pewter, The Museum of British Pewter Harvard House, Stratford-Upon-Avon, May-Oct 2004. He has lectured extensively and published numerous articles on his specialist subject.
Les informations fournies dans la section « A propos du livre » peuvent faire référence à une autre édition de ce titre.
---
Détails bibliographiques
Titre : 20th Century Pewter: Art Nouveau to ...
Date d'édition : 2012
Reliure : Hard Cover with dust jacket
Etat du livre : New
Modes de paiement
Modes de paiement acceptés par le vendeur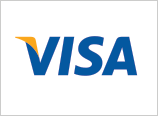 ---
Vendeur Collector Bookstore
Adresse :
Leavenworth, KS, Etats-Unis
Vendeur AbeBooks depuis 17 juin 2005
Evaluation du vendeur

---
Conditions de vente :
We want you to be satisfied with your purchases from us! If an item does not meet with your satisfaction for any reason, please contact us directly either by phone or by e-mail; we will be happy to respond promptly to your concerns.
Collector Bookstore, S-Corp
Jonathan Kincaid
724 Delaware St
Leavenworth, KS 66048 USA
for_customers@collector-bookstore.com
913.651.0600
913.651.1189 fax
Conditions de livraison :
We ship via the US Postal Service and FedEx. We have shipped over 100,000 reference books to nearly every county in the world. International customers generally pay no customs or duties, as books are normally exempt from import fees. Our standard shipping is US Postal Service Media Mail. If you need faster shipping, please phone us at 913-651-0600 for expedited shipping. Additional charges may apply to international sales, if books are over 4 pounds and/or do not fit in a flat rate envelope. You will be contacted if this applies to your purchase or you can email before purchasing.
Description de la librairie : Collector Bookstore is a retailer of new books located in Leavenworth, Kansas. We specialize in price guides and reference books for the antiques and collectibles industry. As a family owned and operated business, Collector Bookstore believes the Golden Rule is the best rule for business!