The Book of Common Prayer] together with A Companion to the Alter: Shewing the Nature and necessity of a Sacramental Preparation; also bound with The Whole Book of Psalms, collected into English metre by Thomas Sternhold, John Hopkins, and others.
Edité par
Book of common Prayer lacks title page, so publishing details not available. Most likely of a period with the Companion, printed from E. Parker for John Beecroft, Lndn/N.D.; and the Psalms, printed by W. Strahan, Lndn/1762., 1762
Ancien(s) ou d'occasion
Hardback.
Modes de paiement
acceptés par le vendeur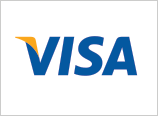 Chèque
Mandat postal
PayPal