Toward a Catholic Theology of Nationality (Hardback)
Edité par
Lexington Books, United States, 2010
Neuf(s)
Etat New
Hardback
Vendeur
The Book Depository US
(London, Royaume-Uni)
Quantité :

1
Language: English . Brand New Book. Dorian Llywelyn s wide-ranging book introduces the reader to contemporary approaches to nationality, nationality, national identity, nationalism and patriotism. Drawing from the insights of sociology, history, and anthropology, he investigates the many ways in which nations and Christianity have intertwined and explores what scripture and twentieth-century papal teaching have to say on the matter. He provides an original, Catholic theology of national belonging, one which is based on the implications of the Incarnation. N° de réf. du libraire ANB9780739140895
A propos du livre :
Synopsis :
Nationality continues to be an important part of how people identify themselves and others. "Who am I?" is inseparable from the question "Who and what are we?" Historically, many nations have made use of the Bible and Christian notions to understand themselves and to justify their political ambitions. Catholic theology, however, has never elaborated on a systematic treatment of nationality. Dorian Llywelyn forges a new approach, treating the nation as a form of culture. He addresses some key questions: How are the religious and national aspects of human identity connected? What does Catholic doctrine have to say about nationality and nationalism? Is there really such a thing as a Christian nation? Is Catholicism compatible with patriotism? Llywelyn's wide-ranging book introduces the reader to contemporary approaches to nationality, nationality, national identity, nationalism and patriotism. Drawing from the insights of sociology, history, and anthropology, he investigates the many ways in which nations and Christianity have intertwined and explores what scripture and twentieth-century papal teaching have to say on the matter. He provides an original, Catholic theology of national belonging, one which is based on the implications of the Incarnation. Examining popular devotions to the Virgin Mary as national patroness and drawing from the metaphysical acumen of the medieval thinker John Duns Scotus, Llywelyn argues for the theological value of nationality and proposes that global community and cultural and national diversity are mutually necessary values.
Critique: If the title of a book should indicate precisely what it is about, then Toward a Catholic Theology of Nationality is a perfect example. The theme is nationality, the discipline is theology, and the perspective is Roman Catholic. With a masterful weaving of these three skeins, Llywelyn offers fresh and pathbreaking insights into a much-neglected field, and his book will remain an indispensable reference for future research...Gracefully written, meticulously researched, and richly insightful. Journal of the American Academy of Religion He has explored points of contact in the tradition that could ground more coherent Catholic discussion of the issue. His contribution is impressive in its ambitions and in its execution. Theological Studies Llywelyn has essayed a daunting task: to build, where there has been none before, a coherent Catholic theology of the nation and nationality. His book is learned, nuanced, and quite original. He dialogues, closely, with the social sciences and history on the reality of a nation. He draws on post-Vatican II documents and a new focus on the church and culture and links them, very originally, to the doctrines of the Incarnation, the theology of the relation of nature to grace, and the Trinity. In the end, Llywelyn both validates an authentic sense of nation and avoids any idolatrous substitution of nation for religion. An important book not only for theologians but for those concerned with the ethics of nationhood. -- John A. Coleman S.J., Casassa Professor of Social Values, Emeritus, Loyola Marymount University, Los Angeles Every now and then a book comes out and fills a huge gap of knowledge, and Toward a Catholic Theology of Nationality is certainly one of these. 'Nationality' is a concept as slippery as a jellyfish, as Llywelyn points out, and to pin it down and relate it to the whole gamut of Christian doctrines-from Christology to ecclesiology to Mariology-is a veritable intellectual tour de force. With rare theological depth, Llywelyn convincingly shows that the question of nationality is not simply a matter of ethics and politics but must be deeply rooted in Catholic beliefs about God and redemption. Insightful, challenging, and wide-ranging, this book is a must-read in any course on Catholic social teaching and on politics. -- Peter C. Phan, Georgetown University
Les informations fournies dans la section « A propos du livre » peuvent faire référence à une autre édition de ce titre.
---
Détails bibliographiques
Titre : Toward a Catholic Theology of Nationality (...
Éditeur : Lexington Books, United States
Date d'édition : 2010
Reliure : Hardback
Etat du livre : New
Modes de paiement
Modes de paiement acceptés par le vendeur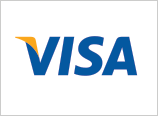 ---
Vendeur AbeBooks depuis 10 septembre 2013
Evaluation du vendeur

---
Conditions de vente :
All books are shipped in New condition promptly, we are happy to accept returns up to 30 days from purchase. Orders usually ship within 1-2 business days. Domestic Shipments are sent by Royal Mail, and International by Priority Airmail. We are happy to accept returns up to 30 days from purchase. Please contact the seller directly if you wish to return an order. Name of business : The Book Depository Ltd Form of legal entity : A Limited Company Business address: The Book Depository, 60 Holborn Vi...
[
Pour plus d'information
]
Conditions de livraison :
Orders usually ship within 1-2 business days. Domestic Shipments are sent by Royal Mail, and International by Priority Airmail. We are happy to accept returns up to 30 days from purchase. Please contact the seller directly if you wish to return an order.
Description de la librairie : Book Depository is an international bookseller. We ship our books to over 100 countries around the globe and we are always looking to add more countries to the list. We really, really love books and offer millions of titles, currently over 10 million of them, with this figure increasing daily. Living by our motto, 'Bookseller to the World', we focus on offering as many titles as possible to as many customers as possible. Most of our titles are dispatched within 2 business days of your order. Apart from publishers, distributors and wholesalers, we even list and supply books from other retailers! We hope you enjoy our selection and discover your new favorite book.