Chemistry: Structure and Properties (Hardback)
Edité par
Pearson Education (US), United States, 2014
Neuf(s)
Etat New
Hardback
Vendeur
The Book Depository US
(London, Royaume-Uni)
Quantité :

1
Language: English . Brand New Book. ALERT: Before you purchase, check with your instructor or review your course syllabus to ensure that you select the correct ISBN. Several versions of Pearson s MyLab Mastering products exist for each title, including customized versions for individual schools, and registrations are not transferable. In addition, you may need a CourseID, provided by your instructor, to register for and use Pearson s MyLab Mastering products. Packages Access codes for Pearson s MyLab Mastering products may not be included when purchasing or renting from companies other than Pearson; check with the seller before completing your purchase. Used or rental books If you rent or purchase a used book with an access code, the access code may have been redeemed previously and you may have to purchase a new access code. Access codes Access codes that are purchased from sellers other than Pearson carry a higher risk of being either the wrong ISBN or a previously redeemed code. Check with the seller prior to purchase. xxxxxxxxxxxxxxxxxxxxxxxx For two-semester general chemistry courses Bestselling author Niva Tro has always believed the behavior of matter is determined by the properties of molecules and atoms to be the most important discovery in scientific knowledge. This idea is the entire factor for his seminal new text-Chemistry: Structure and Properties. Dr. Tro emphasizes the relationship between structure and properties, establishes a unique approach to teaching chemistry by presenting atomic and bonding theories early in the text, and stresses key themes throughout. The book is organized to present chemistry as a logical, cohesive story from the microscopic to the macroscopic, so students can fully grasp the theories and framework behind the chemical facts. Every topic has been carefully crafted to convey to students that the relationship between structure and properties is the thread that weaves all of chemistry together. While developed independently of other Tro texts, Chemistry: Structure and Properties incorporates the author s vivid writing style, chemical rigor, dynamic multi-level images, and tested features. His consistent conceptual focus and step-by-step problem-solving framework encourages you to think through processes rather than simply memorize content. Interactive media within MasteringChemistry(R) complements the book s problem-solving approach, thus creating a comprehensive program that enables you to learn both in and out of the classroom. This program presents a better teaching and learning experience-for you. *Personalized learning with MasteringChemistry: This online homework, tutorial, and assessment program is designed to improve results by helping you quickly master concepts. You ll benefit from self-paced tutorials, featuring specific wrong-answer feedback and hints that emulate the office-hour experience. *Developed with a central theme and by a teaching community: As part of a community that teaches with the understanding that matter is composed of particles and the structure of those particles determines the properties of matter, Dr. Tro took great lengths in the text to ensure that everything from organization, art, and pedagogy reinforce this theme. The result of this emphasis is that the topic order has been constructed to make key connections earlier, stronger, and more often than the traditional approach. *Linking conceptual understanding with problem-solving skills: Throughout each chapter, numerous Conceptual Connections encourage comprehension of the most complex concepts while a consistent step-by-step framework in the worked examples allows you to think logically through the problem-solving process. *Visualizing and understanding chemistry: Revolutionary multipart images illustrate and reinforce the theme of the text and allows you to see and experience the molecules responsible for the structures and properties of matter. Note: You are purchasing a standalone product; Masterin. N° de réf. du libraire AAS9780321834683
A propos du livre :
Synopsis :
ALERT: Before you purchase, check with your instructor or review your course syllabus to ensure that you select the correct ISBN. Several versions of Pearson's MyLab & Mastering products exist for each title, including customized versions for individual schools, and registrations are not transferable. In addition, you may need a CourseID, provided by your instructor, to register for and use Pearson's MyLab & Mastering products.
Packages
Access codes for Pearson's MyLab & Mastering products may not be included when purchasing or renting from companies other than Pearson; check with the seller before completing your purchase.
Used or rental books
If you rent or purchase a used book with an access code, the access code may have been redeemed previously and you may have to purchase a new access code.
Access codes
Access codes that are purchased from sellers other than Pearson carry a higher risk of being either the wrong ISBN or a previously redeemed code. Check with the seller prior to purchase.
xxxxxxxxxxxxxxxxxxxxxxxx
For two-semester general chemistry courses


Bestselling author Niva Tro has always believed ?the behavior of matter is determined by the properties of molecules and atoms? to be the most important discovery in scientific knowledge. This idea is the entire factor for his seminal new text?Chemistry: Structure and Properties. Dr. Tro emphasizes the relationship between structure and properties, establishes a unique approach to teaching chemistry by presenting atomic and bonding theories early in the text, and stresses key themes throughout. The book is organized to present chemistry as a logical, cohesive story from the microscopic to the macroscopic, so students can fully grasp the theories and framework behind the chemical facts. Every topic has been carefully crafted to convey to students that the relationship between structure and properties is the thread that weaves all of chemistry together.

While developed independently of other Tro texts, Chemistry: Structure and Properties incorporates the author?s vivid writing style, chemical rigor, dynamic multi-level images, and tested features. His consistent conceptual focus and step-by-step problem-solving framework encourages you to think through processes rather than simply memorize content. Interactive media within MasteringChemistry® complements the book?s problem-solving approach, thus creating a comprehensive program that enables you to learn both in and out of the classroom.

This program presents a better teaching and learning experience?for you.

Personalized learning with MasteringChemistry: This online homework, tutorial, and assessment program is designed to improve results by helping you quickly master concepts. You'll benefit from self-paced tutorials, featuring specific wrong-answer feedback and hints that emulate the office-hour experience.
Developed with a central theme and by a teaching community: As part of a community that teaches with the understanding that matter is composed of particles and the structure of those particles determines the properties of matter, Dr. Tro took great lengths in the text to ensure that everything from organization, art, and pedagogy reinforce this theme. The result of this emphasis is that the topic order has been constructed to make key connections earlier, stronger, and more often than the traditional approach.
Linking conceptual understanding with problem-solving skills: Throughout each chapter, numerous Conceptual Connections encourage comprehension of the most complex concepts while a consistent step-by-step framework in the worked examples allows you to think logically through the problem-solving process.
Visualizing and understanding chemistry: Revolutionary multipart images illustrate and reinforce the theme of the text and allows you to see and experience the molecules responsible for the structures and properties of matter.
Note: You are purchasing a standalone product; MasteringChemistry does not come packaged with this content. If you would like to purchase both the physical text and MasteringChemistry search for ISBN-10: 0321729730/ISBN-13: 9780321729736. That package includes ISBN-10: 0321834682/ISBN-13: 9780321834683 and ISBN-10: 0321934105/ISBN-13: 9780321934109.

MasteringChemistry is not a self-paced technology and should only be purchased when required by an instructor.
A propos de l'auteur: Nivaldo Tro is Professor of Chemistry at Westmont College in Santa Barbara, California, where he has been a faculty member since 1990. He received his Ph.D. in chemistry from Stanford University, for work on developing and using optical techniques to study the adsorption and desorption of molecules to and from surfaces in ultrahigh vacuum. He then went on to the University of California at Berkeley, where he did post-doctoral research on ultra-fast reaction dynamics in solution. Since coming to Westmont, Professor Tro has been awarded grants from the American Chemical Society Petroleum Research Fund, from Research Corporation, and from the National Science Foundation to study the dynamics of various processes occurring in thin layer films adsorbed on dielectric surfaces. He has been honored as Westmont's outstanding teacher of the year three times and has also received the college's outstanding researcher of the year award. Professor Tro lives in Santa Barbara with his wife, Ann, and their four children, Michael, Ali, Kyle, and Kaden. In his leisure time, Professor Tro enjoys mountain biking, surfing, reading to his children, and being outdoors with his family.
Les informations fournies dans la section « A propos du livre » peuvent faire référence à une autre édition de ce titre.
---
Détails bibliographiques
Titre : Chemistry: Structure and Properties (...
Éditeur : Pearson Education (US), United States
Date d'édition : 2014
Reliure : Hardback
Etat du livre : New
Modes de paiement
Modes de paiement acceptés par le vendeur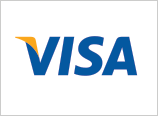 ---
Vendeur AbeBooks depuis 10 septembre 2013
Evaluation du vendeur

---
Conditions de vente :
All books are shipped in New condition promptly, we are happy to accept returns up to 30 days from purchase. Orders usually ship within 1-2 business days. Domestic Shipments are sent by Royal Mail, and International by Priority Airmail. We are happy to accept returns up to 30 days from purchase. Please contact the seller directly if you wish to return an order. Name of business : The Book Depository Ltd Form of legal entity : A Limited Company Business address: The Book Depository, 60 Holborn Vi...
[
Pour plus d'information
]
Conditions de livraison :
Orders usually ship within 1-2 business days. Domestic Shipments are sent by Royal Mail, and International by Priority Airmail. We are happy to accept returns up to 30 days from purchase. Please contact the seller directly if you wish to return an order.
Description de la librairie : Book Depository is an international bookseller. We ship our books to over 100 countries around the globe and we are always looking to add more countries to the list. We really, really love books and offer millions of titles, currently over 10 million of them, with this figure increasing daily. Living by our motto, 'Bookseller to the World', we focus on offering as many titles as possible to as many customers as possible. Most of our titles are dispatched within 2 business days of your order. Apart from publishers, distributors and wholesalers, we even list and supply books from other retailers! We hope you enjoy our selection and discover your new favorite book.