Clay Sanskrit Library: Complete Set in 56 Volumes (Hardback)
Edité par
New York University Press, United States, 2009
Neuf(s)
Etat New
Hardback
Vendeur
The Book Depository US
(London, Royaume-Uni)
Quantité :

1
Language: English . Brand New Book. Finally, the ancient gems of classical Sanskrit literature are available to a wide audience. This literature combines great beauty, enormous variety, and more than 3,000 years of continuous history and development. The Clay Sanskrit Library makes everything easier for any reader: the Sanskrit text, written in familiar Roman letters, faces a fresh English translation, and the convenient pocket size is both elegant and practical. This exciting collection includes many volumes from the two beloved Indian epics, the Ramayana and the Maha*bharata, in addition to other classics of Sanskrit literature. Each book is published in a jacketed hardcover edition, in a compact 4.5` x 6.5` format, designed to bring the literature of India to the general public, scholars, and students. For many interested readers, access to this vast treasure store has been hindered by an unfamiliar language and a difficult script. The new Clay Sanskrit Library makes everything easier: the Sanskrit text, written in familiar Roman letters, faces the English translation, and the convenient pocket size is both elegant and practical. Twenty-eight leading scholars from eight countries cooperated to produce fresh new translations that combine readability and accuracy. The first twelve titles appeared in February 2005, and by 2009 the library was completed with 56 published volumes. The selection includes drama, poetry and novels, together with the famous epics. The Library is now also available as a 56-volume complete set, as well as in six thematic mini-sets, grouped for readers interested in specific areas of the world of classical Sanskrit literature. The mini sets, available at discounts, are as follows: 1. Epic: Mahabharata (15 volumes); 2. Epic: Ramayana (5 volumes); 3. Religion (10 volumes); 4. Poetry (9 volumes); 5. Plays (8 volumes); and 6. Story Collections, Tales, Narratives, and Fables (9 volumes). Introduction to the Clay Sanskrit Library By John Clay The great national epics of India, the Maha*bharata and the Ramayana, reached their definitive form around the beginning of the common era. By their authority and comprehensive character they dominated Hindu literature for several centuries, as familiar episodes and themes were reworked. But Buddhism and Jainism developed their own literary traditions. From early in the common era, a vast creative literature of novels, short stories, plays and poetry began to develop. Some took their subject matter from the national epics or the Buddhist scriptures, but many other sources also provided inspiration. This new literary culture was vibrant and vivid. The dramatists wrote plays about palaces full of dancing girls, and gardens where peacocks screeched at the approach of the monsoon and elephants trumpeted in the stables, eager for combat or mating. Courtiers intrigued for influence and promotion. Merchants set off on their voyages with sadness at separation, and returned with joy and vast profits. The six seasons spun by at breakneck speed. Lovers kept their trysts in the cane groves down by the river. Holy men preached that worldly pleasures were worthless, and often were exposed as hypocrites. This second flowering of a classical Sanskrit literature lasted for more than a millenium. We shall bring to a worldwide audience the entire text of the two national epics, and fifty or more titles from the heyday. We hope that readers will find much to enjoy. N° de réf. du libraire AAJ9780814717431
A propos du livre :
Synopsis :
Finally, the ancient gems of classical Sanskrit literature are available to a wide audience. This literature combines great beauty, enormous variety, and more than 3,000 years of continuous history and development. The Clay Sanskrit Library makes everything easier for any reader: the Sanskrit text, written in familiar Roman letters, faces a fresh English translation, and the convenient pocket size is both elegant and practical. This exciting collection includes many volumes from the two beloved Indian epics, the Ramayana and the Maha*bharata, in addition to other classics of Sanskrit literature. Each book is published in a jacketed hardcover edition, in a compact 4.5" x 6.5" format, designed to bring the literature of India to the general public, scholars, and students. For many interested readers, access to this vast treasure store has been hindered by an unfamiliar language and a difficult script. The new Clay Sanskrit Library makes everything easier: the Sanskrit text, written in familiar Roman letters, faces the English translation, and the convenient pocket size is both elegant and practical. Twenty-eight leading scholars from eight countries cooperated to produce fresh new translations that combine readability and accuracy. The first twelve titles appeared in February 2005, and by 2009 the library was completed with 56 published volumes. The selection includes drama, poetry and novels, together with the famous epics. The Library is now also available as a 56-volume complete set, as well as in six thematic mini-sets, grouped for readers interested in specific areas of the world of classical Sanskrit literature. The mini sets, available at discounts, are as follows: 1. Epic: Mahabharata (15 volumes); 2. Epic: Ramayana (5 volumes); 3. Religion (10 volumes); 4. Poetry (9 volumes); 5. Plays (8 volumes); and 6. Story Collections, Tales, Narratives, and Fables (9 volumes). Introduction to the Clay Sanskrit Library By John Clay The great national epics of India, the Maha*bharata and the Ramayana, reached their definitive form around the beginning of the common era. By their authority and comprehensive character they dominated Hindu literature for several centuries, as familiar episodes and themes were reworked. But Buddhism and Jainism developed their own literary traditions. From early in the common era, a vast creative literature of novels, short stories, plays and poetry began to develop. Some took their subject matter from the national epics or the Buddhist scriptures, but many other sources also provided inspiration. This new literary culture was vibrant and vivid. The dramatists wrote plays about palaces full of dancing girls, and gardens where peacocks screeched at the approach of the monsoon and elephants trumpeted in the stables, eager for combat or mating. Courtiers intrigued for influence and promotion. Merchants set off on their voyages with sadness at separation, and returned with joy and vast profits. The six seasons spun by at breakneck speed. Lovers kept their trysts in the cane groves down by the river. Holy men preached that worldly pleasures were worthless, and often were exposed as hypocrites. This second flowering of a classical Sanskrit literature lasted for more than a millenium. We shall bring to a worldwide audience the entire text of the two national epics, and fifty or more titles from the heyday. We hope that readers will find much to enjoy.
Critique: "Here are stories and poems of great complexity and seeming simplicity, crafted with joy in the art of storytelling and delight in the nuance and patterning of words." Times Literary Supplement "A handsome new series of dual-language Sanskrit texts... No effort has been spared to make these little volumes as attractive as possible to readers." Times Higher Education Supplement "...a whole library, a whole literature, hot off the press, is now at last open and available to readers of English. It is more than two hundred years since Goethe remarked, after reading some very inadequate translations, that all earthly beauty is condensed into Kalidasa's Sakuntala. Was he exaggerating? Now you can make up your own mind." --David Shulman, The New Republic "Small, elegant books, beautifully printed, sparsely annotated, and bilingual... This arrangement naturally delights students of Sanskrit, who may dispense, at least temporarily, with their dictionaries and grammar books; but you do not have to know Sanskrit to enjoy reading these volumes." The New Republic "The appeal of these books, the reason they stuck around long enough to become classics in the first place, is often their simplicity, the apparently effortless way so many of them distil complex truths into parables that resonate for people and in places distant from the works' authors or origins." Harper's Magazine "Magnificent. Built by the best Sanskrit translators of our time, the CSL launched new translators who brought works that had languished in obscurity into modern English." World Literature Today "These translations promise to revolutionize our sense of the Indian past: it is the greatest publishing project of recent years." Pankaj Mishra "A marvellous new venture. Modelled on the Loeb Library of Greek and Latin classics, the Clay Sanskrit Library presents masterpieces of Sanskrit poetry, drama, and prose in a dual language format ... one of the most admirable publishing projects now afoot." New Criterion "Geek-chic."BookForum "You needn't be a scholar to enjoy this wondrous poem [Buddhacarita], which continually marvels us with its grand gestures: moments of divine intervention, political assassination plots, infernal visions and hellish battles with chimerical fiends. Recent pop culture has tackled the Buddha, from fantastic depictions (see Osamu Tezuka's eight-volume manga interpretation of his life) to the absurd (one thinks of a bronzed Keanu Reeves strutting as Siddhartha in Little Buddha). Yet you would be hard pressed to find anything that ranks close to the Buddhacarita, which still mesmerizes with its vividness and sheer audacity." Time Magazine "Very few collections of Sanskrit deep enough for research are housed anywhere in North America. Now, twenty-five hundred years after the death of Shakyamuni Buddha, the ambitious Clay Sanskrit Library may remedy this state of affairs...a good place to experience some deeply human poetry." Tricycle magazine "The texts reflect the vibrant literary culture of the classical Sanskrit period, taking readers on an adventurous journey through the palaces and gardens of ancient India."East-West Times
Les informations fournies dans la section « A propos du livre » peuvent faire référence à une autre édition de ce titre.
---
Détails bibliographiques
Titre : Clay Sanskrit Library: Complete Set in 56 ...
Éditeur : New York University Press, United States
Date d'édition : 2009
Reliure : Hardback
Etat du livre : New
Edition : New..
Modes de paiement
Modes de paiement acceptés par le vendeur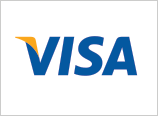 ---
Vendeur AbeBooks depuis 10 septembre 2013
Evaluation du vendeur

---
Conditions de vente :
All books are shipped in New condition promptly, we are happy to accept returns up to 30 days from purchase. Orders usually ship within 1-2 business days. Domestic Shipments are sent by Royal Mail, and International by Priority Airmail. We are happy to accept returns up to 30 days from purchase. Please contact the seller directly if you wish to return an order. Name of business : The Book Depository Ltd Form of legal entity : A Limited Company Business address: The Book Depository, 60 Holborn Vi...
[
Pour plus d'information
]
Conditions de livraison :
Orders usually ship within 1-2 business days. Domestic Shipments are sent by Royal Mail, and International by Priority Airmail. We are happy to accept returns up to 30 days from purchase. Please contact the seller directly if you wish to return an order.
Description de la librairie : Book Depository is an international bookseller. We ship our books to over 100 countries around the globe and we are always looking to add more countries to the list. We really, really love books and offer millions of titles, currently over 10 million of them, with this figure increasing daily. Living by our motto, 'Bookseller to the World', we focus on offering as many titles as possible to as many customers as possible. Most of our titles are dispatched within 2 business days of your order. Apart from publishers, distributors and wholesalers, we even list and supply books from other retailers! We hope you enjoy our selection and discover your new favorite book.