Collection of operas bound in one volume: Il Barbiere di Siviglia [The Barber of Savile]; Il Flauto Magico [The Magic Flute]; Le Prophete [The Prophet]; La Cennerentola - Cinderella; Rigoletto; Lucia de Lammermoor Ð Lucie of Lammermoor; all of them, as represented at the Royal Italian Opera, Covent Garden.
Edité par
Published variously: T. Brettell; Her Majesty's Theatre; G. Stuart. All of London, and most of them them Authorized Editions. No dates. Text in both Italian and English.
Ancien(s) ou d'occasion
Hardback.
Modes de paiement
acceptés par le vendeur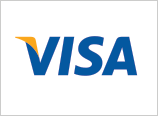 Chèque
Mandat postal
PayPal
Switch
Solo