Encyclopedia of Criminal Justice Ethics (Hardback)
Edité par
SAGE Publications Inc, United States, 2014
Neuf(s)
Etat New
Hardback
Vendeur
The Book Depository US
(London, Royaume-Uni)
Quantité :

10
Language: English . Brand New Book. Federal, state, county, and municipal police forces all have their own codes of conduct, yet the ethics of being a police officer remain perplexing and are often difficult to apply in dynamic situations. The police misconduct statistics are staggering and indicate that excessive use of force comprises almost a quarter of misconduct cases, with sexual harassment, fraud/theft, and false arrest being the next most prevalent factors. The ethical issues and dilemmas in criminal justice also reach deep into the legal professions, the structure and administration of justice in society, and the personal characteristics of those in the criminal justice professions. The Encyclopedia of Criminal Justice Ethics includes A to Z entries by experts in the field that explore the scope of ethical decision making and behaviors within the spheres of criminal justice systems, including policing, corrections, courts, forensic science, and policy analysis and research. This two-volume set is available in both print and electronic formats. Features: * Entries are authored and signed by experts in the field and conclude with references and further readings, as well as cross references to related entries that guide readers to the next steps in their research journeys. * A Reader s Guide groups related entries by broad topic areas and themes, making it easy for readers to quickly identify related entries. * A Chronology highlights the development of the field and places material into historical context; a Glossary defines key terms from the fields of law and ethics; and a Resource Guide provides lists of classic books, academic journals, websites and associations focused on criminal justice ethics. * Reports and statistics from such sources as the FBI, the United Nations, and the International Criminal Court are included in an appendix. * In the electronic version, the Reader s Guide, index, and cross references combine to provide effective search-and-browse capabilities. The Encyclopedia of Criminal Justice Ethics provides a general, non-technical yet comprehensive resource for students who wish to understand the complexities of criminal justice ethics. N° de réf. du libraire AAX9781452274119
A propos du livre :
Synopsis :
Federal, state, county, and municipal police forces all have their own codes of conduct, yet the ethics of being a police officer remain perplexing and are often difficult to apply in dynamic situations. The police misconduct statistics are staggering and indicate that excessive use of force comprises almost a quarter of misconduct cases, with sexual harassment, fraud/theft, and false arrest being the next most prevalent factors. The ethical issues and dilemmas in criminal justice also reach deep into the legal professions, the structure and administration of justice in society, and the personal characteristics of those in the criminal justice professions.
The Encyclopedia of Criminal Justice Ethics includes A to Z entries by experts in the field that explore the scope of ethical decision making and behaviors within the spheres of criminal justice systems, including policing, corrections, courts, forensic science, and policy analysis and research. This two-volume set is available in both print and electronic formats.
Features:
Entries are authored and signed by experts in the field and conclude with references and further readings, as well as cross references to related entries that guide readers to the next steps in their research journeys.
A Reader's Guide groups related entries by broad topic areas and themes, making it easy for readers to quickly identify related entries.
A Chronology highlights the development of the field and places material into historical context; a Glossary defines key terms from the fields of law and ethics; and a Resource Guide provides lists of classic books, academic journals, websites and associations focused on criminal justice ethics.
Reports and statistics from such sources as the FBI, the United Nations, and the International Criminal Court are included in an appendix.
In the electronic version, the Reader's Guide, index, and cross references combine to provide effective search-and-browse capabilities.
The Encyclopedia of Criminal Justice Ethics provides a general, non-technical yet comprehensive resource for students who wish to understand the complexities of criminal justice ethics.


A propos de l'auteur:
Bruce A. Arrigo, Ph.D., is professor of criminology, law, and society and professor of public policy within the Department of Criminal Justice and Criminology at the University of North Carolina, Charlotte. In the College of Liberal Arts and Sciences, he holds additional faculty appointments in the Psychology Department and in the Public Policy Program. In the College of Health and Human Services, he holds a faculty appointment in the Department of Public Health Sciences. Professor Arrigo is also a faculty associate in the Center for Professional and Applied Ethics?a teaching, research, and service unit of the philosophy department, a senior member of the University Honors College, and a faculty affiliate of Wake Forest University?s Bioethics, Health, and Society Program.
Arrigo is an award-winning researcher and scholar, who has authored or coauthored, and edited or coedited more than 30 books and edited volumes as well as more than 175 scholarly papers. His scholarship examines human justice and social welfare issues at the intersection of law, mental health, and society; theory, culture, and society; and deviance, violence, and society. His recent collaborative works in these areas include The Terrorist Identity (2007), Revolution in Penology: Rethinking the Society of Captives (2009), and The Ethics of Total Confinement: A Critique of Madness, Citizenship, and Social Justice (2011). Recent textbooks and reference works include Ethics, Crime and Criminal Justice, second edition (2012), Introduction to Forensic Psychology, third edition (2012), and The Routledge Handbook of International Crime and Justice Studies (2014). Arrigo is also the founding and current editor-in-chief of the Journal of Forensic Psychology Practice.
Arrigo is an elected Fellow of both the American Psychological Association (Psychology and Law, Div. 41) and the Academy of Criminal Justice Sciences. He is also a past recipient of the Bruce Smith, Sr., Award (for distinguished contributions in crime and justice teaching and scholarship), sponsored by the Academy of Criminal Justice Sciences; the First Citizens Bank Scholars Medal; and the Lifetime Achievement Award from the Division on Crime and Juvenile Delinquency of the Society for the Study of Social Problems. Arrigo has served as a consultant to the Correctional Service of Canada, the National Institute of Justice, the National Science Foundation, and Savant Learning Systems. These consultancies have emphasized progressive social policy and practice, evidenced-based research and programming, and citizenship-oriented education and training.
Les informations fournies dans la section « A propos du livre » peuvent faire référence à une autre édition de ce titre.
---
Détails bibliographiques
Titre : Encyclopedia of Criminal Justice Ethics (...
Éditeur : SAGE Publications Inc, United States
Date d'édition : 2014
Reliure : Hardback
Etat du livre : New
Edition : New..
Modes de paiement
Modes de paiement acceptés par le vendeur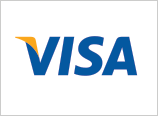 ---
Vendeur AbeBooks depuis 10 septembre 2013
Evaluation du vendeur

---
Conditions de vente :
All books are shipped in New condition promptly, we are happy to accept returns up to 30 days from purchase. Orders usually ship within 1-2 business days. Domestic Shipments are sent by Royal Mail, and International by Priority Airmail. We are happy to accept returns up to 30 days from purchase. Please contact the seller directly if you wish to return an order. Name of business : The Book Depository Ltd Form of legal entity : A Limited Company Business address: The Book Depository, 60 Holborn Vi...
[
Pour plus d'information
]
Conditions de livraison :
Orders usually ship within 1-2 business days. Domestic Shipments are sent by Royal Mail, and International by Priority Airmail. We are happy to accept returns up to 30 days from purchase. Please contact the seller directly if you wish to return an order.
Description de la librairie : Book Depository is an international bookseller. We ship our books to over 100 countries around the globe and we are always looking to add more countries to the list. We really, really love books and offer millions of titles, currently over 10 million of them, with this figure increasing daily. Living by our motto, 'Bookseller to the World', we focus on offering as many titles as possible to as many customers as possible. Most of our titles are dispatched within 2 business days of your order. Apart from publishers, distributors and wholesalers, we even list and supply books from other retailers! We hope you enjoy our selection and discover your new favorite book.