Film Architecture: Set designs from Metropolis to Blade Runner. (Catalogue, published in conjunction with the Exhibition at the David Winton Bell Gallery, Brown University, Providence, Rhode Island, Dec. 8, 1995 - Jan. 21, 1996 etc.); Essays by Donald Albrecht, Anton Kaes, D. Neumann, Anthony Vidler, and Michael Webb.
Edité par
Munich [u.a.] : Prestel, 1996
Ancien(s) ou d'occasion
OLn-OU.
Modes de paiement
acceptés par le vendeur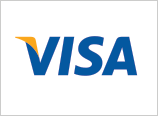 Facture