God and Caesar in China: Policy Implications of Church-state Tensions (Hardback)
Edité par
BROOKINGS INSTITUTION, United States, 2004
Neuf(s)
Etat New
Hardback
Vendeur
The Book Depository US
(London, Royaume-Uni)
Quantité :

1
Language: English . Brand New Book. In the late 1970s when Mao s Cultural Revolution ushered in China s reform era, religion played a small role in the changes the country was undergoing. There were few symbols of religious observance, and the practice of religion seemed a forgotten art. Yet by the new millennium, China s government reported that more than 200 million religious believers worshiped in 85,000 authorized venues, and estimates by outside observers continue to rise. The numbers tell the story: Buddhists, as in the past, are most numerous, with more than 100 million adherents. Muslims number 18 million with the majority concentrated in the northwest region of Xinjiang. By 2000 China s Catholic population had swelled from 3 million in 1949 to more than 12 million, surpassing the number of Catholics in Ireland. Protestantism in China has grown at an even faster pace during the same period, multiplying from 1 million to at least 30 million followers. China now has the world s second-largest evangelical Christian population --behind only the United States. In addition, a host of religious and quasi-spiritual groups and sects has also sprouted up in virtually every corner of Chinese society. Religion s dramatic revival in post-Mao China has generated tensions between the ruling Communist Party state and China s increasingly diverse population of religious adherents. Such tensions are rooted in centuries-old governing practices and reflect the pressures of rapid modernization. The state s response has been a mixture of accommodation and repression, with the aim of preserving monopoly control over religious organization. Its inability to do so effectively has led to cycles of persecution of religious groups that resist the party s efforts. American concern over official acts of religious persecution has become a leading issue in U.S. policy toward China. The passage of the 1998 International Religious Freedom Act, which institutionalized concern over religious freedom abroad in U.S. foreign policy, cemented this issue as an item on the agenda of U.S.-China relations. God and Caesar in China examines China s religion policy, the history and growth of Catholic and Protestant churches in China, and the implications of church-state friction for relations between the United States and China, concluding with recommendations for U.S. policy. Contributors include Jason Kindopp (George Washington University), Daniel H. Bays (Calvin College), Mickey Spiegel (Human Rights Watch), Chan Kim-kwong (Hong Kong Christian Council), Jean-Paul Wiest (Chinese University of Hong Kong), Richard Madsen (University of California, San Diego), Xu Yihua (Fudan University), Liu Peng (Chinese Academy of Social Sciences), and Carol Lee Hamrin (George Mason University). N° de réf. du libraire AAN9780815749363
A propos du livre :
Synopsis :
In the late 1970s when Mao's Cultural Revolution ushered in China's reform era, religion played a small role in the changes the country was undergoing. There were few symbols of religious observance, and the practice of religion seemed a forgotten art. Yet by the new millennium, China's government reported that more than 200 million religious believers worshiped in 85,000 authorized venues, and estimates by outside observers continue to rise. The numbers tell the story: Buddhists, as in the past, are most numerous, with more than 100 million adherents. Muslims number 18 million with the majority concentrated in the northwest region of Xinjiang. By 2000 China's Catholic population had swelled from 3 million in 1949 to more than 12 million, surpassing the number of Catholics in Ireland. Protestantism in China has grown at an even faster pace during the same period, multiplying from 1 million to at least 30 million followers. China now has the world's second-largest evangelical Christian population --behind only the United States. In addition, a host of religious and quasi-spiritual groups and sects has also sprouted up in virtually every corner of Chinese society. Religion's dramatic revival in post-Mao China has generated tensions between the ruling Communist Party state and China's increasingly diverse population of religious adherents. Such tensions are rooted in centuries-old governing practices and reflect the pressures of rapid modernization. The state's response has been a mixture of accommodation and repression, with the aim of preserving monopoly control over religious organization. Its inability to do so effectively has led to cycles of persecution of religious groups that resist the party's efforts. American concern over official acts of religious persecution has become a leading issue in U.S. policy toward China. The passage of the 1998 International Religious Freedom Act, which institutionalized concern over religious freedom abroad in U.S. foreign policy, cemented this issue as an item on the agenda of U.S.-China relations. God and Caesar in China examines China's religion policy, the history and growth of Catholic and Protestant churches in China, and the implications of church-state friction for relations between the United States and China, concluding with recommendations for U.S. policy. Contributors include Jason Kindopp (George Washington University), Daniel H. Bays (Calvin College), Mickey Spiegel (Human Rights Watch), Chan Kim-kwong (Hong Kong Christian Council), Jean-Paul Wiest (Chinese University of Hong Kong), Richard Madsen (University of California, San Diego), Xu Yihua (Fudan University), Liu Peng (Chinese Academy of Social Sciences), and Carol Lee Hamrin (George Mason University).
Critique: "[A] fascinating study of a complex issue in the ever-changing Chinese social fabric." --May-Lee Chai, Amherst College, Asian Affairs, an American Review., 4/15/2005 "GOD AND CAESAR IN CHINA...is the single best resource yet available on the complex relationship between Christianity and the state in China...While these essays are particularly valuable to specialists in both China and America, general readers will also find the book both timely and illuminating." --P. Richard Bohr, College of Saint Benedict and Saint John's University, The China Review, 4/1/2005 "This informative, highly professional volume provides valuable cultural and historical information on the broader context surrounding the often bitter polemical battles between China and the United States concerning issues of religious freedom, and above all suggests highly practical policy initiatives." --David Ownby, Pacific Affairs "Since the economic and social refors began in the 1980s there has been a dramatic revival of religion in China. A number of published studies have addressed this trend. However, God and Caesar in China is the first that systematically explores the policy implications of the church-state tensions that have emerged alongside the revival. The book's editors and contributing scholars are from various disciplines including history, religion, political science, sociology and anthropology. This fosters interdisciplinary inquiry into the vicissitudes of the Christian experience in Chinese society." --Nanlai Cao, The Australian National University, The China Journal, 1/15/2005 "This book should remain an invaluable reference volume and the benchmark for future studies." --Andrew Scobell, U.S. Army War College, Journal of Chinese Political Science "a well-organized anthology" --Alan H. Winquist, Christian Scholar's Review "This book provides a useful introduction to the history and current state of Christianity in China...It would be hard to find a better short summary of these developments." -- Journal of Contemporary Asia, 5/1/2007
Les informations fournies dans la section « A propos du livre » peuvent faire référence à une autre édition de ce titre.
---
Détails bibliographiques
Titre : God and Caesar in China: Policy Implications...
Éditeur : BROOKINGS INSTITUTION, United States
Date d'édition : 2004
Reliure : Hardback
Etat du livre : New
Modes de paiement
Modes de paiement acceptés par le vendeur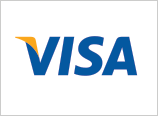 ---
Vendeur AbeBooks depuis 10 septembre 2013
Evaluation du vendeur

---
Conditions de vente :
All books are shipped in New condition promptly, we are happy to accept returns up to 30 days from purchase. Orders usually ship within 1-2 business days. Domestic Shipments are sent by Royal Mail, and International by Priority Airmail. We are happy to accept returns up to 30 days from purchase. Please contact the seller directly if you wish to return an order. Name of business : The Book Depository Ltd Form of legal entity : A Limited Company Business address: The Book Depository, 60 Holborn Vi...
[
Pour plus d'information
]
Conditions de livraison :
Orders usually ship within 1-2 business days. Domestic Shipments are sent by Royal Mail, and International by Priority Airmail. We are happy to accept returns up to 30 days from purchase. Please contact the seller directly if you wish to return an order.
Description de la librairie : Book Depository is an international bookseller. We ship our books to over 100 countries around the globe and we are always looking to add more countries to the list. We really, really love books and offer millions of titles, currently over 10 million of them, with this figure increasing daily. Living by our motto, 'Bookseller to the World', we focus on offering as many titles as possible to as many customers as possible. Most of our titles are dispatched within 2 business days of your order. Apart from publishers, distributors and wholesalers, we even list and supply books from other retailers! We hope you enjoy our selection and discover your new favorite book.