t Groot Waerelds Tafereel, Waar in de Heilige en Waereldsche Geschiedenissen en Veranderingen zedert de Schepping des Waerelds, tot het uiteinde van de Openbaring van Joannes, Worden afgemaalt, en ieder Konst-prent door Godsgeleerde Wysgeerige en Waereldlyke Uitleggingen, benevens de Tydrekeningen of Jaarboeken der Gevallen des Waerelds, naaukeurig in t Frans beschreeven. Wyders vertaalt, en met Vaarzen verrykt door den Hr. Mr. Abraham Alewyn.
Edité par
Amsterdam, Jacob Lindenberg 170X
Ancien(s) ou d'occasion
Hardcover
Vendeur
Antiquariaat de Roo
(Zwijndrecht, Pays-Bas)
Quantité :

1
3 volumes in 1 binding, (frontispiece with explanation, 6, portrait) 158, 92, 66 p. Contemporary Leather with 7 raised bands, decorated with gilt, large Folio H. 43,3 x L. 27 x W. 6 cm. (The front- and back cover decorated with biblical images, the spine is restored at the edges, printed on large paper. Beautiful, handcoloured edition of the 'Groot Waerelds Tafereel', with the frontispiece, 1 portrait, 4 maps, numerous vignettes and the engravings from Romeyn de Hooghe, 94 in the Old Testament, 95-104 in the Apocrypha and 105-140 in the New Testament. Under each engraving is added a 'Dichtkundige Verklaaring' followed by a poem from Alwyn. All 140 engravings with a total of 800 different images, vignettes, and maps are contemporary handcoloured and heightened with gold. The colours that were used are still remarkably bright and the engravings and some of the text have been richly decorated with accents in gilt.) 3 delen in 1 band, (titelprent met verklaring, 6, portret) 168, 92, 66 p. Origineel Leer met ribben, goudbestempeld, groot Folio H. 43,3 x L. 27 x D. 6 cm. (Het voor- en achterplat is bedrukt met bijbelse voorstellingen, de rug is aan de randen gerestaureerd, gedrukt op royaal papier. Unieke, handgekleurde uitgave van het 'Groot Waerelds Tafereel', met de titelprent, 1 portret, 4 kaarten, talloze sluitvignetten en de gravures van Romeyn de Hooghe, 94 in het Oude Testament, 95-104 in de Apocriefe Boeken en 105-140 in het Nieuwe Testament. Onder elke gravure staat een 'Dichtkundige Verklaaring' gevolgd door een gedicht van Alewyn. Alle 140 gravures met in totaal 800 verschillende afbeeldingen, sluitvignetten, en kaarten zijn origineel handgekleurd en met goud opgehoogd. De kleuren die zijn gebruikt zijn nog opvallend helder en er is rijkelijk gebruik gemaakt van het accentueren met goudverf van zowel de prenten als sommige tekstgedeeltes.) Poortman, W.C. (1983). Bijbel en Prent. Deel II: Boekzaal van de Nederlandse Bijbels, p. 106-120/Spaans, J. & Goedings, T. (2008). Romeyn de Hooghe. De verbeelding van de late Gouden Eeuwe, p. 48-57, 204-221. N° de réf. du libraire 201503
---
Détails bibliographiques
Titre : t Groot Waerelds Tafereel, Waar in de ...
Éditeur : Amsterdam, Jacob Lindenberg 170X
Reliure : Hardcover
Modes de paiement
Modes de paiement acceptés par le vendeur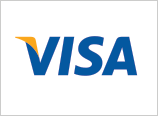 En espèce
PayPal
Virement bancaire
---
Vendeur Antiquariaat de Roo
Adresse :
Zwijndrecht, Pays-Bas
Vendeur AbeBooks depuis 28 octobre 2015
Evaluation du vendeur

---
Conditions de vente :
Terms of Sale 1. All books are complete and in a good condition, unless otherwise stated. 2. Prices are in euros, excluding shipping costs, unless otherwise stated. 3. For the European union, the VAT laws are applicable. All prices are including 6% VAT. If you have a VAT number, please led us know when you send your order. Shipping, bank and cheque costs will be billed at costprice. After ordering a book, you will receive the total price by email. 4. Books must be paid in advance. Institutions, ...
[
Pour plus d'information
]
Conditions de livraison :
The risk of shipping of the ordered books is for the seller. The seller has the privilege to assurance the shipped books. This costs will be accounted to the buyer. 8. Each purchase can be returned within 7 days after reception, without proper stated reason. The seller highly appriciates an acknowlegdement of this before by email. The price of the books (without the shipping and insurance corsts) will be paid back in 30 days. 9. If the return is a cause of an incomplete description, all the shipping and insurance costs will be paid back. The returned books must receive the seller in the same condition as they are send. The risk of the return shipments are for the sender.
Description de la librairie : Since 2004 we are established as Boekhandel en Antiquariaat De Roo in a number of shop-premises in Zwijndrecht, the Netherlands. Our offer is specialized in old and rare books from before 1800. Most of these books concern theology, church history and history but also related subjects like atlases and handcoloured works. Beside this we deal in new books and second-hand books concerning the same matters in our store and webshop. In 2010 we started to sell by auction on an annual base, about 500 lots covering the area of old and rare books from before 1800, most concerning theology, church history and related subjects. Quality and completeness are valued high. Each month De Roo publishes a list with the new arrivals and three times a year we publish a printed catalogue. A catalogue with exclusive items, one with items that are for sale and an auction catalogue. Both the list of the new arrivals and all catalogues can be found in our webshop, www.derooboeken.nl. De Roo features a unique competence in providing books in the Netherlands and abroad for especially collectors, investors, Christian readers and those with an interest in old and rare books. In this area we enjoy a well-accepted and trustworthy reputation. We are always interested in purchasing special books. Without any obligations you can contact us by e-mail or telephone to make an appointment. You are always welcome to visit us in our shop!