Historical Dictionary of Science Fiction Cinema (Hardback)
Edité par
Scarecrow Press, United States, 2010
Neuf(s)
Etat New
Hardback
Vendeur
The Book Depository US
(London, Royaume-Uni)
Quantité :

10
Language: English . Brand New Book. The Historical Dictionary of Science Fiction Cinema provides broad coverage of the people, films, companies, techniques, themes, and subgenres that have made science fiction cinema such a vital part of world cinema. This is done through a chronology, an introductory essay, a bibliography, and over 300 cross-referenced dictionary entries. This volume is designed to be accessible and enlightening to fans of the genre who simply want to know more about the films they so enjoy. N° de réf. du libraire ANB9780810855700
A propos du livre :
Synopsis :
The history of science fiction film now spans more than 100 years, during which time more than 1,000 science fiction films of various kinds have been made. Beginning with the work of pioneering French filmmaker Georges Melies at the dawn of the 20th century and moving through such silent films as Fritz Lang's classic Metropolis, science fiction film has had a long and eventful history that has taken it in many directions but that has moved the genre inexorably forward into a prominent place at the center of the film industry in the works of big-budget hitmakers like George Lucas, Steven Spielberg, and Michael Bay. The Historical Dictionary of Science Fiction Cinema provides broad coverage of the people, films, companies, techniques, themes, and subgenres that have made science fiction cinema such a vital part of world cinema. This is done through a chronology, an introductory essay, a bibliography, and over 300 cross-referenced dictionary entries. This volume is designed to be accessible and enlightening to fans of the genre who simply want to know more about the films they so enjoy.
Critique: In this easy-to-read and informative reference, Booker (English, Univ. of Arkansas; Science Fiction Television) covers sf movies from their beginnings to the present. Varying in length from one-quarter of a page to three pages, the 300-plus alphabetically arranged articles discuss directors, producers, writers, actors, subgenres, styles, and production companies...This could be a helpful place to begin research on sf movies...It is likely to be of most interest to academic researchers but may also be useful to curious public library patrons. Library Journal It fills a niche available for a selective dictionary with a historical, contextual approach and an international scope...In addition to its 300-plus entries, this work provides a chronology of major films and trends, an insightful introductory essay, and an extensive bibliography arranged by topic. It will be useful for academic or public library collections seeking thorough coverage of science fiction or film, or for those lacking other reference works on the genre. Summing Up: Recommended. CHOICE Science-fiction cinema began more than 100 years ago and has provided several milestones: color film, blending of live-action and animation, and a host of special effects. In this volume, English professor Booker surveys the genre. The focus is largely American, but Booker also notes contributions by the UK, Japan, South Korea, Germany, France, and Italy (omitting others, such as Hong Kong). Booker's lengthy chronology (almost 20 pages) begins with Mary Shelley's 1818 Frankenstein but lists mainly twentieth-century seminal and representative films and inspirations. An introduction traces sciencefiction film history from the silent era. A-Z entries cover films; persons (actors, directors, producers, writers, special-effects artists); characters; concepts; and techniques. Length ranges from a half page to 4 pages (mainly for concepts, such as Postapocalyptic). In most cases, film entries list the year and director, describe the plot, and comment on the film's impact...An extensive bibliography rounds out the volume. This volume should find a home in film-studies collections as well as in libraries serving science-fiction fans. Booklist As a resource, this Historical Dictionary of Science Fiction Cinema should prove of great value to students, new scholars in the field, and science fiction experts alike... I will certainly recommend that my library purchase a copy. Science Fiction Studies The work's contents cover activity and productions that have appeared up to and including 2009. The author's written style is also both informative and extremely readable and, while most entries are brief, the information is concise and precisely presented. ... Overall, this handy book is a rich resource for anyone studying or seeking to commence an exploration of the history and practice of the science fiction movie genre. It is perfectly accessible to a broad readership audience and; despite the slightly high academic price tag, many scholastic and public collections would be enhanced through the acquisition of this work. Reference Reviews Jules Verne, H.G. Wells, and Mary Shelley are three writers that are the inspiration for a multi-million dollar film industry that continues to push the envelope on how filmmakers can translate the human imagination onto film. Booker delivers a concise chronology and introduction of the evolution of science fiction cinema beginning with Mary Shelley's Frankenstein, often labeled as the first science fiction novel. Directors, actors, and films are listed in 300 entries alongside monsters, aliens, and other terms. Most entries provide descriptive or biographical information rather than critical commentary, although key terms such as feminism and gender do explore the topics in further detail. All the terms are cross-referenced and a lengthy bibliography is included. American Reference Books Annual This it is a ... concise encyclopedia in which the sub-chapters on the individual subjects work well and add [a] fresh insight to the science fiction film. Filmwerk
Les informations fournies dans la section « A propos du livre » peuvent faire référence à une autre édition de ce titre.
---
Détails bibliographiques
Titre : Historical Dictionary of Science Fiction ...
Éditeur : Scarecrow Press, United States
Date d'édition : 2010
Reliure : Hardback
Etat du livre : New
Modes de paiement
Modes de paiement acceptés par le vendeur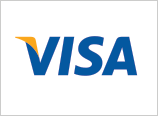 ---
Vendeur AbeBooks depuis 10 septembre 2013
Evaluation du vendeur

---
Conditions de vente :
All books are shipped in New condition promptly, we are happy to accept returns up to 30 days from purchase. Orders usually ship within 1-2 business days. Domestic Shipments are sent by Royal Mail, and International by Priority Airmail. We are happy to accept returns up to 30 days from purchase. Please contact the seller directly if you wish to return an order. Name of business : The Book Depository Ltd Form of legal entity : A Limited Company Business address: The Book Depository, 60 Holborn Vi...
[
Pour plus d'information
]
Conditions de livraison :
Orders usually ship within 1-2 business days. Domestic Shipments are sent by Royal Mail, and International by Priority Airmail. We are happy to accept returns up to 30 days from purchase. Please contact the seller directly if you wish to return an order.
Description de la librairie : Book Depository is an international bookseller. We ship our books to over 100 countries around the globe and we are always looking to add more countries to the list. We really, really love books and offer millions of titles, currently over 10 million of them, with this figure increasing daily. Living by our motto, 'Bookseller to the World', we focus on offering as many titles as possible to as many customers as possible. Most of our titles are dispatched within 2 business days of your order. Apart from publishers, distributors and wholesalers, we even list and supply books from other retailers! We hope you enjoy our selection and discover your new favorite book.