An Introduction to Daoist Philosophies (Hardback)
Edité par
Columbia University Press, United States, 2014
Neuf(s)
Etat New
Hardback
Vendeur
The Book Depository US
(London, Royaume-Uni)
Quantité :

10
Language: English . Brand New Book. Steve Coutinho explores in detail the fundamental concepts of Daoist thought as represented in three early texts: the Laozi, the Zhuangzi, and the Liezi. Readers interested in philosophy yet unfamiliar with Daoism will gain a comprehensive understanding of these works from this analysis, and readers fascinated by ancient China who also wish to grasp its philosophical foundations will appreciate the clarity and depth of Coutinho s explanations. Coutinho writes a volume for all readers, whether or not they have a background in philosophy or Chinese studies. A work of comparative philosophy, this volume also integrates the concepts and methods of contemporary philosophical discourse into a discussion of early Chinese thought. The resulting dialogue relates ancient Chinese thought to contemporary philosophical issues and uses modern Western ideas and approaches to throw new interpretive light on classical texts. Rather than function as historical curiosities, these works act as living philosophies in conversation with contemporary thought and experience. Coutinho respects the multiplicity of Daoist philosophies while also revealing a distinctive philosophical sensibility, and he provides clear explanations of these complex texts without resorting to oversimplification. N° de réf. du libraire AAH9780231143387
A propos du livre :
Synopsis :
Steve Coutinho explores in detail the fundamental concepts of Daoist thought as represented in three early texts: the Laozi, the Zhuangzi, and the Liezi. Readers interested in philosophy yet unfamiliar with Daoism will gain a comprehensive understanding of these works from this analysis, and readers fascinated by ancient China who also wish to grasp its philosophical foundations will appreciate the clarity and depth of Coutinho's explanations. Coutinho writes a volume for all readers, whether or not they have a background in philosophy or Chinese studies. A work of comparative philosophy, this volume also integrates the concepts and methods of contemporary philosophical discourse into a discussion of early Chinese thought. The resulting dialogue relates ancient Chinese thought to contemporary philosophical issues and uses modern Western ideas and approaches to throw new interpretive light on classical texts. Rather than function as historical curiosities, these works act as living philosophies in conversation with contemporary thought and experience. Coutinho respects the multiplicity of Daoist philosophies while also revealing a distinctive philosophical sensibility, and he provides clear explanations of these complex texts without resorting to oversimplification.
Critique: An insightful and comprehensive overview of the plurality of approaches within this tradition, making Daoist texts philosophically relevant and significant. -- Hans-Georg Moeller, author of The Philosophy of the Daodejing Steve Coutinho's An Introduction to Daoist Philosophies is a hugely intelligent object lesson in textual phenomenology--a hermeneutically-driven method needed to find coalescence between the clues, signs, and data provided by composite Daoist texts and our own knowledge and experience. He provides his reader with the broad terminological and textual associations required to reconnoiter and map the pluralistic landscape of the Daoist philosophies that are at once resolutely unique yet resonant, and continuous with one another yet complex and multivalent. -- Roger T. Ames, University of Hawai'i It is now a commonplace in Daoist scholarship that imposing the Western categories of "philosophy" and "religion" on early Chinese texts obscures more than it illuminates them. With care and sensitivity, however, Steven Coutinho has well analyzed three core texts Daoist within a Western philosophical conceptual framework, while yet giving the multiply authors of the Laozi, Zhuangzi, and the Liezi their own voices, both with respect to the Western philosophical tradition, and with each other. (The plural in the title of the book is important). In short, Coutinho has enlarged the field of philosophy - Chinese and more generally -- without diminishing religion, Daoist or more generally. The book is also of particular topical interest today because of the artful way Coutinho treats the similar perspectives on nature in the three basic Daoist works, by his emphasis on their insistence that the natural world is not to be seen as a congeries of resources for exploitation, but rather as the context within which human life is possible, and can be made meaningful. -- Henry Rosemont, Jr., Brown University An Introduction to Daoist Philosophies is an accessible introduction to fundamental Daoist concepts and themes. Coutinho's presentation of ideas in three early Daoist texts--Laozi, Zhuangzi and Liezi--has a nuanced, east-west comparative philosophical perspective. The book strikes a fine balance between illuminating Daoist philosophy drawing on contrasting and parallel concepts from western philosophy, on the one hand; and uncompromisingly preserving the richness and distinctiveness of the Daoist texts, on the other. Coutinho rightly emphasises the centrality of methodological awareness to understanding the significance of Daoist philosophy. Daoist Philosophies is an important resource for those wishing to gain insights into Daoist philosophy, as well as methodological cues for encountering the texts directly themselves. -- Karyn Lai, University of New South Wales Steve Coutinho's book is a timely contribution to Daoist philosophies in English language, given that most existing introductory texts are focused on religious Daoism. Coutinho dances elegantly between philosophical exposition and textual analysis, emphasis on the unique ancient Chinese elements and illustration of the universal and contemporary relevances, and intelligibility to the beginners and inspiration to scholars. It is a must read to anyone interested in Daoist philosophy. -- Yong Huang, The Chinese University of Hong Kong Steve Coutinho has written a rich, stimulating introduction to Daoist thought that is also an engaging entr e to Chinese philosophy more generally. He rightly portrays the Daoist tradition as diverse and complex--hence the plural 'philosophies' of his title--yet sharing a broad intellectual sensibility characterized by valuing nature, avoiding artifice, and orienting human life by reference to the 'nonperspective' of the cosmos as a whole. The book offers clear, concise, yet nuanced discussions of key philosophical concepts and issues, giving readers enough detail to really dig their teeth into the material. Above all, Countinho treats Daoism as a philosophical tradition to be taken seriously, subjecting Daoist ideas to friendly but searching criticism and constructively exploring possible Daoist responses. This book will inform and challenge students, the general reader, and even specialists in Chinese philosophy. -- Chris Fraser, University of Hong Kong Coutinho's introduction is to date perhaps the most comprehensive attempt to bring the full breadth of classical Daoist philosophy into a systematic dialogue with contemporary Western styles of thinking. Coutinho does an impressive job of isolating and analyzing key Daoist themes and terms, subjecting them to a thorough philosophical accounting and rendering them accessible and digestible to certain kinds of minds that would otherwise be very unlikely to find their meat in these texts which can seem so pungent with other mens' poisons. For the great contribution Coutinho has made to our still incipient engagement with these radical texts, his book deserves high praise. -- Brook Ziporyn, The University of Chicago Divinity School This detailed and intelligently written philosophical work reveals a mind of keen intelligence in engagement with both classical Chinese philosophers and modern Western scholars... Coutinho emerges as a comparative philosopher with excellent training, and a creative thinker in his own right. CHOICE
Les informations fournies dans la section « A propos du livre » peuvent faire référence à une autre édition de ce titre.
---
Détails bibliographiques
Titre : An Introduction to Daoist Philosophies (...
Éditeur : Columbia University Press, United States
Date d'édition : 2014
Reliure : Hardback
Etat du livre : New
Modes de paiement
Modes de paiement acceptés par le vendeur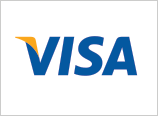 ---
Vendeur AbeBooks depuis 10 septembre 2013
Evaluation du vendeur

---
Conditions de vente :
All books are shipped in New condition promptly, we are happy to accept returns up to 30 days from purchase. Orders usually ship within 1-2 business days. Domestic Shipments are sent by Royal Mail, and International by Priority Airmail. We are happy to accept returns up to 30 days from purchase. Please contact the seller directly if you wish to return an order. Name of business : The Book Depository Ltd Form of legal entity : A Limited Company Business address: The Book Depository, 60 Holborn Vi...
[
Pour plus d'information
]
Conditions de livraison :
Orders usually ship within 1-2 business days. Domestic Shipments are sent by Royal Mail, and International by Priority Airmail. We are happy to accept returns up to 30 days from purchase. Please contact the seller directly if you wish to return an order.
Description de la librairie : Book Depository is an international bookseller. We ship our books to over 100 countries around the globe and we are always looking to add more countries to the list. We really, really love books and offer millions of titles, currently over 10 million of them, with this figure increasing daily. Living by our motto, 'Bookseller to the World', we focus on offering as many titles as possible to as many customers as possible. Most of our titles are dispatched within 2 business days of your order. Apart from publishers, distributors and wholesalers, we even list and supply books from other retailers! We hope you enjoy our selection and discover your new favorite book.