Lake District Tours, 1842-1902 (Hardback)
Edité par
Editon Synapse, Japan, 2014
Neuf(s)
Etat New
Hardback
Vendeur
The Book Depository US
(London, Royaume-Uni)
Quantité :

1
Language: English . Brand New Book. Published by EPM in Japan and distributed outside of Japan by Routledge. * Following the successful series, Lake District Tours, A Collection of Travel Writings and Guide Books in the Romantic Era in six volumes, this is a collection of nineteenth- and early twentieth-century writings on the Lake District. * Facsimile reprint of six travel guides and handbooks with many illustrations and photographs. From the Introduction by Malcolm Andrews In 1835, two years before Victoria came to the throne, William Wordsworth published the enlarged 5th edition of his Guide to the Lakes, the earliest version of which had appeared in 1810. The Guide was, as its full title indicates, for the Use of Tourists and Residents. Wordsworth s purpose in producing his own Guide was, as he explained in a letter to Lady Beaumont (10 May 1810), to give a model of the manner in which topographical descriptions ought to be executed, in order to their being either useful or intelligible, by evolving truly and distinctly one appearance from another. These remarks make clear that the writing of guidebooks for tourists had become an industry, as well as a distinct literary genre in itself. Wordsworth in 1810 was all too aware of the conventions of guidebooks, especially those relating to his Lake District home country, and the often stereotyped vocabulary of topographical descriptions over the previous quarter century. His own Guide brought a refreshing geological and poetic specificity to descriptions of scenery, replacing the generalising tendency of so many of his predecessors who were concerned to fit natural scenery into the aesthetic templates of the Sublime, the Beautiful, or the Picturesque. Wordsworth s contribution foreshadowed the guidebooks of the later nineteenth century. It was also environmentally influential in urging the Victorians to integrate any new buildings into the Lake District with sensitivity to the cultural traditions and aesthetic distinctiveness of the region. Wordsworth was the iconic Lake District poet and guide-book writer, and homages were paid by his successors in the Victorian period - as witness Robert Willmott s title (included in these volumes): Our English Lakes.as Seen by William Wordsworth (1864). By the early Victorian period Wordsworth s Guide was addressing a new generation of Lakeland tourists. For a start, the social-class mix of these tourists had changed from the relatively prosperous and leisured middle and upper class tourists of the late eighteenth century, with their carriages and servants. By the middle of the nineteenth century trains were bringing hundreds of labouring-class families into the Lakes for their holidays, the towns and villages were adapting themselves for the expanded tourist industry, and the guidebooks and collections of engraved, and later photographed, Lakeland views poured off the press. But there were also other groups of visitors, from a range of social backgrounds, who came to the Lakes to satisfy their botanical, lepidopteral, geological and other scientific curiosities. These interests are reflected in the titles of the mid-century guidebooks included in these volumes; e.g. William Ford s Description.with An Appendix on the Geology of the Lake District or Harriet Martineau s Complete Guide.[with] an account of the flowering plants, ferns [etc] of the district, or Black s Picturesque Guide.[including] an Essay on the Geology of the District. One Victorian visitor to the Lakes, who combined an acute aesthetic interest in landscape with a formidable knowledge of geology and botany, was John Ruskin, a powerful influence on English landscape aesthetics in the middle and later century. Ruskin made his home at Brantwood, on Lake Coniston, in 1871, and, like Wordsworth before him, became a kind of resident guru for visitors to the Lakes. One of his admirers, W.G.Collingwood, came to assist Ruskin at Brantwood, and he eventually married and settled close b. N° de réf. du libraire AA69784902454734
A propos du livre :
Synopsis :
Published by EPM in Japan and distributed outside of Japan by Routledge.
Following the successful series, Lake District Tours, A Collection of Travel Writings and Guide Books in the Romantic Era in six volumes, this is a collection of nineteenth- and early twentieth-century writings on the Lake District.

Facsimile reprint of six travel guides and handbooks with many illustrations and photographs.
From the Introduction by Malcolm Andrews
In 1835, two years before Victoria came to the throne, William Wordsworth published the enlarged 5th edition of his Guide to the Lakes, the earliest version of which had appeared in 1810. The Guide was, as its full title indicates, for the Use of Tourists and Residents. Wordsworth?s purpose in producing his own Guide was, as he explained in a letter to Lady Beaumont (10 May 1810), ?to give a model of the manner in which topographical descriptions ought to be executed, in order to their being either useful or intelligible, by evolving truly and distinctly one appearance from another.? These remarks make clear that the writing of guidebooks for tourists had become an industry, as well as a distinct literary genre in itself. Wordsworth in 1810 was all too aware of the conventions of guidebooks, especially those relating to his Lake District home country, and the often stereotyped vocabulary of topographical descriptions over the previous quarter century. His own Guide brought a refreshing geological and poetic specificity to descriptions of scenery, replacing the generalising tendency of so many of his predecessors who were concerned to fit natural scenery into the aesthetic templates of the Sublime, the Beautiful, or the Picturesque. Wordsworth?s contribution foreshadowed the guidebooks of the later nineteenth century. It was also environmentally influential in urging the Victorians to integrate any new buildings into the Lake District with sensitivity to the cultural traditions and aesthetic distinctiveness of the region. Wordsworth was the iconic Lake District poet and guide-book writer, and homages were paid by his successors in the Victorian period ? as witness Robert Willmott?s title (included in these volumes): Our English Lakes?as Seen by William Wordsworth (1864).
By the early Victorian period Wordsworth?s Guide was addressing a new generation of Lakeland tourists. For a start, the social-class mix of these tourists had changed from the relatively prosperous and leisured middle and upper class tourists of the late eighteenth century, with their carriages and servants. By the middle of the nineteenth century trains were bringing hundreds of labouring-class families into the Lakes for their holidays, the towns and villages were adapting themselves for the expanded tourist industry, and the guidebooks and collections of engraved, and later photographed, Lakeland views poured off the press. But there were also other groups of visitors, from a range of social backgrounds, who came to the Lakes to satisfy their botanical, lepidopteral, geological and other scientific curiosities. These interests are reflected in the titles of the mid-century guidebooks included in these volumes; e.g. William Ford?s Description?with An Appendix on the Geology of the Lake District or Harriet Martineau?s Complete Guide?[with] an account of the flowering plants, ferns [etc] of the district, or Black?s Picturesque Guide?[including] an Essay on the Geology of the District.
One Victorian visitor to the Lakes, who combined an acute aesthetic interest in landscape with a formidable knowledge of geology and botany, was John Ruskin, a powerful influence on English landscape aesthetics in the middle and later century. Ruskin made his home at Brantwood, on Lake Coniston, in 1871, and, like Wordsworth before him, became a kind of resident guru for visitors to the Lakes. One of his admirers, W.G.Collingwood, came to assist Ruskin at Brantwood, and he eventually married and settled close by. Collingwood wrote a major biography of Ruskin as well as edited his works, and he is the author of one of the titles, generously illustrated, included in these volumes, The Lake Countries (1932).
The continuing influence of Wordsworth and Ruskin, together with the campaigning zeal and generosity of two other Victorian Lakeland inhabitants, Canon Rawnsley and Beatrix Potter, helped to promote the movement for conservation of the Lake District. It was formally designated a National Park in 1951, and is now the tourist destination for some 16 million visitors a year. The anthology of guidebooks collected in these volumes represent the consolidation and expansion of a tourist movement that began over two centuries ago, and they helped to established the Lakes as one of the premier scenic attractions in Europe.
Contenuti:
Vol. 1 : 505 pp.
William Ford, A Description of the Scenery of the Lake District (R. Groombridge & Sons, [1839]1852) xiv, 246 pp. with 5 double-page maps. 4 in colour.
Our English Lakes, Mountains, and Waterfalls as Seen by William Wordsworth (A. W. Bennett, 1864) xiv, 191 pp. 13 plates.
Vol. 2: 316 pp.
Harriet Martineau, A Complete Guide to the English Lakes (John Garnett, 1855) xii, 233 pp. 22 illus.
Vol. 3: 397 pp.
Elizabeth Lynn Linton, The Lake Country (Smith, Elder & Co., 1864) xl, 351 pp.
Vol. 4: 380 pp.
Anon., Black?s Picturesque Guide to the English Lakes (Adam & Charles Black, 1865) xxxii, 293 pp. 16 illus.
Vol. 5: 418 pp.
W. G. Collingwood, The Lake Counties (Frederick Warne, [1902]1932) xii, 368 pp. 16 illus. 1 folded map.
Les informations fournies dans la section « A propos du livre » peuvent faire référence à une autre édition de ce titre.
---
Détails bibliographiques
Titre : Lake District Tours, 1842-1902 (Hardback)
Éditeur : Editon Synapse, Japan
Date d'édition : 2014
Reliure : Hardback
Etat du livre : New
Modes de paiement
Modes de paiement acceptés par le vendeur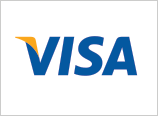 ---
Vendeur AbeBooks depuis 10 septembre 2013
Evaluation du vendeur

---
Conditions de vente :
All books are shipped in New condition promptly, we are happy to accept returns up to 30 days from purchase. Orders usually ship within 1-2 business days. Domestic Shipments are sent by Royal Mail, and International by Priority Airmail. We are happy to accept returns up to 30 days from purchase. Please contact the seller directly if you wish to return an order. Name of business : The Book Depository Ltd Form of legal entity : A Limited Company Business address: The Book Depository, 60 Holborn Vi...
[
Pour plus d'information
]
Conditions de livraison :
Orders usually ship within 1-2 business days. Domestic Shipments are sent by Royal Mail, and International by Priority Airmail. We are happy to accept returns up to 30 days from purchase. Please contact the seller directly if you wish to return an order.
Description de la librairie : Book Depository is an international bookseller. We ship our books to over 100 countries around the globe and we are always looking to add more countries to the list. We really, really love books and offer millions of titles, currently over 10 million of them, with this figure increasing daily. Living by our motto, 'Bookseller to the World', we focus on offering as many titles as possible to as many customers as possible. Most of our titles are dispatched within 2 business days of your order. Apart from publishers, distributors and wholesalers, we even list and supply books from other retailers! We hope you enjoy our selection and discover your new favorite book.