The Limits of Humanitarian Intervention: Genocide in Rwanda (Hardback)
Edité par
BROOKINGS INSTITUTION, United States, 2001
Neuf(s)
Etat New
Hardback
Vendeur
The Book Depository US
(London, Royaume-Uni)
Quantité :

1
Language: English . Brand New Book. In 1994 genocide in Rwanda claimed the lives of at least 500,000 Tutsi --some three-quarters of their population --while UN peacekeepers were withdrawn and the rest of the world stood aside. Ever since, it has been argued that a small military intervention could have prevented most of the killing. In The Limits of Humanitarian Intervention, Alan J. Kuperman exposes such conventional wisdom as myth. Combining unprecedented analyses of the genocide s progression and the logistical limitations of humanitarian military intervention, Kuperman reaches a startling conclusion: even if Western leaders had ordered an intervention as soon as they became aware of a nationwide genocide in Rwanda, the intervention forces would have arrived too late to save more than a quarter of the 500,000 Tutsi ultimately killed. Serving as a cautionary message about the limits of humanitarian intervention, the book s concluding chapters address lessons for the future. N° de réf. du libraire AAN9780815700869
A propos du livre :
Synopsis :
In 1994 genocide in Rwanda claimed the lives of at least 500,000 Tutsi --some three-quarters of their population --while UN peacekeepers were withdrawn and the rest of the world stood aside. Ever since, it has been argued that a small military intervention could have prevented most of the killing. In The Limits of Humanitarian Intervention, Alan J. Kuperman exposes such conventional wisdom as myth. Combining unprecedented analyses of the genocide's progression and the logistical limitations of humanitarian military intervention, Kuperman reaches a startling conclusion: even if Western leaders had ordered an intervention as soon as they became aware of a nationwide genocide in Rwanda, the intervention forces would have arrived too late to save more than a quarter of the 500,000 Tutsi ultimately killed. Serving as a cautionary message about the limits of humanitarian intervention, the book's concluding chapters address lessons for the future.
Critique: "A succinct, pessimistic analysis of a horrifying episode in recent international politics... His case is lucidly and powerfully presented, blending political and military analysis, and it is unrelentingly dark... Essential if dispiriting reading for the tender-hearted and tough-minded alike." --Eliot A. Cohen, Foreign Affairs "... a succinct but authoritative analysis of what consensus exists, or is possible, when future genocides appear on the world's radar screen... This hard-hitting and authoritative account is highly recommended reading." -- ASIL- UN 21 Interest Group "Kuperman's controversial and critical analysis of American policy (or lack thereof) in Rwanda is clearly much more than that. It is an examination of the past as a guide for future action. [Because of]... September 11, 2001, and the subsequent response by American and allied forces in Afghanistan, that future is now." --Peter I. Rose, Smith College, International Studies Review, 2002 "Ironically, Kaufmann concludes that 'those interested in humanitarian intervention must develop more expertise in the use of force.' Amen. A good place to start is my book, which remains the only open-source study of the real-world military and logistical constraints on such operations." --Alan J. Kuperman, Foreign Affairs, 11/1/2002 "The analysis is a sobering contrast to much of the breathless criticism of U.S. policy that we have heard. Anyone who has thought about foreign intervention in response to humanitarian emergencies would be well advised to consider his message." --Daniel Langenkamp, The Fletcher Forum of World Affairs "[Kuperman's] short book offers detailed and compelling analysis of the intricacies of the Rwandan conflict and the possibility of humanitarian intervention in the months preceding or weeks immediately following the events of April 1994... a detailed, thorough, and compelling analysis... While the results seem somewhat grim, Kuperman analyzes the foregone possibilities of intervention in Rwanda in as favorable a light as practical and highlights prospects for success... implicit throughout the book is the acknowledgment that no price can be put on human life, and Kuperman does not purport to answer the question of how much we should let limits stop us when the prize is such a significant one." --Jennifer Gorskie, Harvard Law School, J.D. candidate, Harvard International Law Journal "[A] thoughtful study of the Rwandan slaughter." --Stewart Nusbaumer, Intervention Magazine "Kuperman succeed[s] in shedding new light on some controversial assumptions which, in recent years, have largely been accepted as fact. The book is recommended particularly to readers interested in the Rwandan genocide, the debates surrounding humanitarian intervention, and U.S. foreign policy." --Karen Smith, University of Stellenbosch, South Africa, The European Journal of Development Research "The book is worthy of a broad readership... [It] is important in demonstrating the difficulties involved in humanitarian intervention and the measures that need to be taken in order to guarantee that another genocide does not occur." --Stephen Burgess, Air War College, International Politics "Kuperman's masterful account of the constraints operating upon the hypothetical transportation of such a force (U.S. Military) is the most interesting and useful part of the book." --Alexander Zahar, Arusha, Tanzania, UN International Criminal Tribunal for Rwanda "This is a well-researched, carefully documented and balanced book... In summary Kuperman's book stands as a useful analytical precursor to several recent policy initiatives that advance the debate on collective security and peacekeeping." --David Carment, Norman Patterson School of International Affairs, Carleton University, Ottawa, Canada, Contemporary Security Policy
Les informations fournies dans la section « A propos du livre » peuvent faire référence à une autre édition de ce titre.
---
Détails bibliographiques
Titre : The Limits of Humanitarian Intervention: ...
Éditeur : BROOKINGS INSTITUTION, United States
Date d'édition : 2001
Reliure : Hardback
Etat du livre : New
Modes de paiement
Modes de paiement acceptés par le vendeur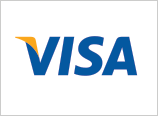 ---
Vendeur AbeBooks depuis 10 septembre 2013
Evaluation du vendeur

---
Conditions de vente :
All books are shipped in New condition promptly, we are happy to accept returns up to 30 days from purchase. Orders usually ship within 1-2 business days. Domestic Shipments are sent by Royal Mail, and International by Priority Airmail. We are happy to accept returns up to 30 days from purchase. Please contact the seller directly if you wish to return an order. Name of business : The Book Depository Ltd Form of legal entity : A Limited Company Business address: The Book Depository, 60 Holborn Vi...
[
Pour plus d'information
]
Conditions de livraison :
Orders usually ship within 1-2 business days. Domestic Shipments are sent by Royal Mail, and International by Priority Airmail. We are happy to accept returns up to 30 days from purchase. Please contact the seller directly if you wish to return an order.
Description de la librairie : Book Depository is an international bookseller. We ship our books to over 100 countries around the globe and we are always looking to add more countries to the list. We really, really love books and offer millions of titles, currently over 10 million of them, with this figure increasing daily. Living by our motto, 'Bookseller to the World', we focus on offering as many titles as possible to as many customers as possible. Most of our titles are dispatched within 2 business days of your order. Apart from publishers, distributors and wholesalers, we even list and supply books from other retailers! We hope you enjoy our selection and discover your new favorite book.