Modern Aircraft. Basic Principles, Operation, Application, Construction, Repair, Maintenance. A complete practical treatise outlining clearly the elements of aeronautical engineering with special reference to simplified explanations of the theory of flight, aerodynamics and basic principles underlying the action of balloons and airplanes of all types. A book for all students of aircraft. This book includes instructions for lining up and inspecting typical airplanes before flight and also gives easily understood rules for flying and aircraft power plant design, installation and care.
Edité par
The Norman W. Henley Publishing Company,, New York:, 1929
Ancien(s) ou d'occasion
gray cloth, stamped in gilt.
Modes de paiement
acceptés par le vendeur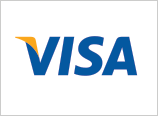 Chèque
Mandat postal
Virement bancaire