Picturing Religious Experience: George Herbert, Calvin, and the Scriptures (Hardback)
Edité par
University of Delaware Press, United States, 2011
Neuf(s)
Etat New
Hardback
Vendeur
The Book Depository US
(London, Royaume-Uni)
Quantité :

10
Language: English . Brand New Book. Picturing Religious Experience studies Herbert s poetry in relation to the writings of John Calvin and maintains that Herbert owes to his religious orientation not just themes or details, but an impulse to observe and depict the inner life, and scriptural patterns which significantly contribute to the substance and literary excellence of The Temple. N° de réf. du libraire ANB9781611493566
A propos du livre :
Synopsis :
Little has been said about the relationship of Herbert's writings to those of John Calvin, yet the latter were abundant and influential in Herbert's Church of England. Accordingly Picturing Religious Experience studies Herbert's poetry in relation to those writings, particularly regarding "spiritual conflicts," which the poet himself said would be found depicted in his book of poems. Much more than is generally realized, Calvin wrote about the experience of living the Christian life - also Herbert's subject in many of his poems. Altogether, this study maintains that Herbert owes to his religious orientation not just themes or details, but an impulse to observe and depict the inner life, and scriptural patterns which significantly contribute to the substance and literary excellence of The Temple.
Critique: Doerksen's welcome study takes a position in the ongoing debate about the religious stance assumed by George Herbert in the poems of The Temple (1633). Some scholars take that stance to exhibit close engagement with contested doctrinal questions of the day: matters ecclesiastical, sacramental, sacerdotal. Other specialists, not least Doerksen (Univ. of New Brunswick, Fredericton, Canada) hold the opposite view, finding Herbert's position to be a welcoming centrism that avoids doctrinal disputes to focus on portraying ("picturing") the experiences common to all Christians in their dealings with God. Doerksen locates Herbert's model in representing these spiritual conflicts in the Psalms, especially as understood by Calvin in his widely read commentaries. Doerksen insists on a Calvin far more centrist, engaging, nonpolemical than generally imagined-concerned not centrally with abstract questions like predestination but with the day-to-day life of faith. The book will be required reading for participants on either side of the debate. For those on neither side, Doerksen's volume will prove especially valuable as a helpful chrestomathy or collection of choice passages from Calvin that illuminate (whether as sources or analogues) key motifs of Herbert's spirituality. Summing Up: Highly recommended. CHOICE With his customary grace and deep learning, Professor Doerksen addresses the close connection between George Herbert and John Calvin. Doerksen demonstrates that the outlook of both poet and religious reformer is fundamentally moderate, scripturally based, and deeply concerned with spiritual struggle and enlightenment. Calvin's great influence on the English church and on Herbert himself is convincingly portrayed, with many brilliant readings of the poetry. These explications show Herbert's often explicit yet always sensitive appropriation of Calvin's scholarship and exegetical genius. But Doerksen wisely avoids the tendentious and easy conclusions of an influence study; rather, he gives us a remarkable work of profound and lasting significance that teaches us how to read Herbert in Calvin's light. -- P. G. Stanwood, University of British Columbia Cor Tibi Offero Domine Prompte et Sincere, read John Calvin's personal motto; "My Heart I Offer to You Lord Promptly and Sincerely." In Picturing Religious Experience: George Herbert, Calvin, and the Scriptures, Daniel W. Doerksen reminds us of what Bemerton's priest-poet owed to the reformer of Geneva in his literary art: a profound sense of Psalmic form; a trained humanist's eye for textual-especially scriptural-detail; and above all a heart-deep, unsparing, but ultimately joyous devotion. Going beyond Herbert's well-established doctrinal and theological debts to Calvin, Doerksen juxtaposes Calvin's Institutes and his Commentary on the Psalms with scores of Herbert's lyrics, yielding striking and fresh insights: Herbert's likely borrowing of Calvin's phrasing in poems like "The Flower," "Man," "Miserie," and many more; and pervasive thematic parallels with Herbert's poetic sequences on human glory and depravity, on the Eucharist, on affliction and on spiritual conflict and reconciliation. In the end, what emerges is a portrait not merely of incidental allusions, but of permeating influence. -- Christopher Hodgkins, University of North Carolina at Greensboro; director, George Herbert's Living Legacies Project; co-editor, The Digital Temple Daniel Doerksen's Picturing Religious Experience is an impressive book that offers a genuinely new perspective on Herbert's devotional verse. Doerksen gives us, in Chapter 2, a powerful and compelling ... history of the reception of Herbert's Temple... Chapter 5 ... goes far in providing readers of Herbert with a new way of understanding the literary and spiritual paradigms that shape his lyrics. [T]his is an impressive work by a major Herbert scholar who has clearly thought as long and hard about Herbert as anyone else in the field... [I]t offers a rich trove of convincing new analogues for the figures and structure of George Herbert's meditative lyrics, and will prove a valuable source of information about the surprising nature of some of Herbert's biggest literary influences. -- John Rogers, Yale University The most significant publication of the year was Daniel W. Doerksen's Picturing Religious Experience: George Herbert, Calvin, and the Scriptures...Doerksen here is...correcting misconceptions about Calvin and Calvinism, focusing in particular on the often ignored experiential dimension to Calvin's writing. In the psalms Calvin found the full range of human emotions and responses to God, and his works were of significant influence on English Protestant writers of the sixteenth and seventeenth centuries, including Herbert. The Year's Work In English Studies
Les informations fournies dans la section « A propos du livre » peuvent faire référence à une autre édition de ce titre.
---
Détails bibliographiques
Titre : Picturing Religious Experience: George ...
Éditeur : University of Delaware Press, United States
Date d'édition : 2011
Reliure : Hardback
Etat du livre : New
Edition : New..
Modes de paiement
Modes de paiement acceptés par le vendeur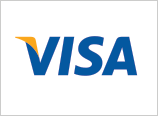 ---
Vendeur AbeBooks depuis 10 septembre 2013
Evaluation du vendeur

---
Conditions de vente :
All books are shipped in New condition promptly, we are happy to accept returns up to 30 days from purchase. Orders usually ship within 1-2 business days. Domestic Shipments are sent by Royal Mail, and International by Priority Airmail. We are happy to accept returns up to 30 days from purchase. Please contact the seller directly if you wish to return an order. Name of business : The Book Depository Ltd Form of legal entity : A Limited Company Business address: The Book Depository, 60 Holborn Vi...
[
Pour plus d'information
]
Conditions de livraison :
Orders usually ship within 1-2 business days. Domestic Shipments are sent by Royal Mail, and International by Priority Airmail. We are happy to accept returns up to 30 days from purchase. Please contact the seller directly if you wish to return an order.
Description de la librairie : Book Depository is an international bookseller. We ship our books to over 100 countries around the globe and we are always looking to add more countries to the list. We really, really love books and offer millions of titles, currently over 10 million of them, with this figure increasing daily. Living by our motto, 'Bookseller to the World', we focus on offering as many titles as possible to as many customers as possible. Most of our titles are dispatched within 2 business days of your order. Apart from publishers, distributors and wholesalers, we even list and supply books from other retailers! We hope you enjoy our selection and discover your new favorite book.