Planning and Control Using Microsoft Project 2013 PMBOK Guide
Edité par
Eastwood Harris Pty Ltd, Australia, 1900
Neuf(s)
Etat New
Spiral bound
Vendeur
The Book Depository US
(London, Royaume-Uni)
Quantité :

1
Language: N/A. Brand New Book. The book is designed for users of earlier versions to upgrade their skills and for new planners to learn the software. It starts with the basics required to create a schedule, through resource planning and on to the more advanced features. A chapter is dedicated to the new functions and it outlines the differences from the earlier versions throughout the book. A Microsoft Project user guide and training manual written for Project Management Professionals following the PMBOK Guide Fifth Edition who wish to learn how to schedule projects in a single project environment with or without Resources with Microsoft Project. The book is packed with screen shots, constructive tips and is suitable as a training course handout, for learning the software or as a reference book. The book contains workshops with solutions at the end of each chapter for the reader to practice the skills taught in the chapter. Microsoft Project 2013 is an extensive software update with many new functions and as a result this is a complete rewrite of the author s previous book. It is primarily a Microsoft Project book and has been written for people learning to use Microsoft Project in a project environment applying the PMBOK Guide Fifth Edition processes. It aims to teach readers how to plan and control projects created within the software package and stays focused on explaining how to use Microsoft Project to schedule projects by: Explaining which PMBOK Guide processes the software will support and which it will not support. Concentrating on the core functions required to plan a project. Presents workable solutions to real day to day planning and scheduling problems and contains practical advice on how to set up the software. Explains some of the important difference between Microsoft Project and other scheduling software. Explains some of the more difficult calculations often omitted in other books. Includes exercises to reinforce the learning outcomes, a large number of screen dumps, numerous tips, a detailed index and command list at the start of each chapter as a quick reference. It has a chapter dedicated to the new functions available in Microsoft Project 2013. N° de réf. du libraire CBL9781921059957
A propos du livre :
Synopsis :
The book is designed for users of earlier versions to upgrade their skills and for new planners to learn the software. It starts with the basics required to create a schedule, through resource planning and on to the more advanced features. A chapter is dedicated to the new functions and it outlines the differences from the earlier versions throughout the book. A Microsoft Project user guide and training manual written for Project Management Professionals following the PMBOK Guide Fifth Edition who wish to learn how to schedule projects in a single project environment with or without Resources with Microsoft Project. The book is packed with screen shots, constructive tips and is suitable as a training course handout, for learning the software or as a reference book. The book contains workshops with solutions at the end of each chapter for the reader to practice the skills taught in the chapter. Microsoft Project 2013 is an extensive software update with many new functions and as a result this is a complete rewrite of the author's previous book. It is primarily a Microsoft Project book and has been written for people learning to use Microsoft Project in a project environment applying the PMBOK Guide Fifth Edition processes. It aims to teach readers how to plan and control projects created within the software package and stays focused on explaining how to use Microsoft Project to schedule projects by: Explaining which PMBOK Guide processes the software will support and which it will not support. Concentrating on the core functions required to plan a project. Presents workable solutions to real day to day planning and scheduling problems and contains practical advice on how to set up the software. Explains some of the important difference between Microsoft Project and other scheduling software. Explains some of the more difficult calculations often omitted in other books. Includes exercises to reinforce the learning outcomes, a large number of screen dumps, numerous tips, a detailed index and command list at the start of each chapter as a quick reference. It has a chapter dedicated to the new functions available in Microsoft Project 2013.
Critique: Project Management tools and standards keep evolving, so it is great to see the Paul Harris books are also evolving. Paul has been writing these excellent references for some time now, but the quality and depth of content just keeps getting better and better. There is plenty of information out there in the internet relating to PMBOK and MS Project, but none as comprehensive and in depth as this book. Covering the PMBOK process steps relating to scheduling, it explains both the how and the why when it comes to MS Project. Sure you can self-teach, sure you can trawl the internet discussion forums. The smart investment of time and effort is in one of Paul's books. They meet the needs of the novice, right through to the advanced user helping people plan, update and report consistently. The book is a guide, it is a reference, it is a self-paced training course, it is so much more. Martin Vaughan, Director, Core Consulting Group, Melbourne, AU. An accurate and maintainable project plan is critical for project success. Paul Harris has created a book that not only introduces a very powerful Project Management tool, Microsoft Project 2013, and he also provides PMBOK Guide process context and the steps to ensure that a plan is created that is accurate and maintainable! In addition, Paul has provided a single example project that is developed through a series of workshops in the context of the PMBOK Guide processes. Each workshop includes a set of correct answers and screen shots to confirm the correct use and understanding of the way Microsoft Project helps project managers manage their planning data. The screen shots are carefully crafted to communicate each step of the way supported by text that is clear and written for the project manager in their language. Bruce McNaughton, Director, Customer Driven Solutions Limited
Les informations fournies dans la section « A propos du livre » peuvent faire référence à une autre édition de ce titre.
---
Détails bibliographiques
Titre : Planning and Control Using Microsoft Project...
Éditeur : Eastwood Harris Pty Ltd, Australia
Date d'édition : 1900
Reliure : Spiral bound
Etat du livre : New
Edition : 5th Revised edition.
Modes de paiement
Modes de paiement acceptés par le vendeur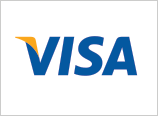 ---
Vendeur AbeBooks depuis 10 septembre 2013
Evaluation du vendeur

---
Conditions de vente :
All books are shipped in New condition promptly, we are happy to accept returns up to 30 days from purchase. Orders usually ship within 1-2 business days. Domestic Shipments are sent by Royal Mail, and International by Priority Airmail. We are happy to accept returns up to 30 days from purchase. Please contact the seller directly if you wish to return an order. Name of business : The Book Depository Ltd Form of legal entity : A Limited Company Business address: The Book Depository, 60 Holborn Vi...
[
Pour plus d'information
]
Conditions de livraison :
Orders usually ship within 1-2 business days. Domestic Shipments are sent by Royal Mail, and International by Priority Airmail. We are happy to accept returns up to 30 days from purchase. Please contact the seller directly if you wish to return an order.
Description de la librairie : Book Depository is an international bookseller. We ship our books to over 100 countries around the globe and we are always looking to add more countries to the list. We really, really love books and offer millions of titles, currently over 10 million of them, with this figure increasing daily. Living by our motto, 'Bookseller to the World', we focus on offering as many titles as possible to as many customers as possible. Most of our titles are dispatched within 2 business days of your order. Apart from publishers, distributors and wholesalers, we even list and supply books from other retailers! We hope you enjoy our selection and discover your new favorite book.