The Right to Look: A Counterhistory of Visuality (Hardback)
Edité par
Duke University Press, United States, 2011
Neuf(s)
Etat New
Hardback
Vendeur
The Book Depository US
(London, Royaume-Uni)
Quantité :

1
Language: English . Brand New Book. In The Right to Look, Nicholas Mirzoeff develops a comparative decolonial framework for visual culture studies, the field that he helped to create and shape. Casting modernity as an ongoing contest between visuality and countervisuality, or the right to look, he explains how visuality sutures authority to power and renders the association natural. An early-nineteenth-century concept, meaning the visualization of history, visuality has been central to the legitimization of Western hegemony. Mirzoeff identifies three complexes of visuality -plantation slavery, imperialism, and the present-day military-industrial complex-and explains how, within each, power is made to seem self-evident through techniques of classification, separation, and aestheticization. At the same time, he shows how each complex of visuality has been countered-by the enslaved, the colonized, and opponents of war, all of whom assert autonomy from authority by claiming the right to look. Encompassing the Caribbean plantation and the Haitian revolution, anticolonialism in the South Pacific, antifascism in Italy and Algeria, and the contemporary global counterinsurgency, The Right to Look is a work of astonishing geographic, temporal, and conceptual reach. N° de réf. du libraire AAJ9780822348955
A propos du livre :
Synopsis :
In The Right to Look, Nicholas Mirzoeff develops a comparative de-colonial framework for visual culture studies, a field that he has helped to create and shape. Casting modernity as an ongoing contest between visuality and counter-visuality, or "the right to look," he explains how visuality sutures authority to power and renders the association natural. An early-nineteenth-century concept, meaning the visualization of history, visuality has been central to the legitimization of Western hegemony. Mirzoeff identifies three "complexes of visuality," plantation slavery, imperialism, and the present-day military-industrial complex. He describes how, within each of these, power is made to seem self-evident through techniques of classification, separation, and aestheticization. At the same time, he shows how each complex of visuality has been counteredoby the enslaved, the colonized, and opponents of war, all of whom assert autonomy from authority by claiming the right to look. Encompassing the Caribbean plantation and the Haitian revolution, anti-colonialism in the South Pacific, anti-fascism in Italy and Algeria, and the contemporary global counterinsurgency, The Right to Look is a work of astonishing geographic, temporal, and conceptual reach.
Critique: "The Right to Look is a brilliant book, original, ambitious, and constantly surprising. Nicholas Mirzoeff is at the center of the most advanced thinking in visual culture studies, and The Right to Look is a very important project within the field. It is a genuinely postcolonial text that puts visual culture studies on a broad historical and political basis for the first time." Terry Smith, co-editor of Antinomies of Art and Culture: Modernity, Postmodernity, and Contemporaneity "Nicholas Mirzoeff's The Right to Look is a passionate and magisterial intervention in the field of visual culture studies. Emphatically arguing that the domain of human visual experience and all its technical prostheses and metaphorical extensions is a fundamentally ethical and political domain, Mirzoeff ranges over an amazingly varied historical and geographical terrain. Everything from the administration of the colonial plantation, to missionary and military adventurism, to drone attacks and counter-insurgency flow-charts, to the latest in tactics of spectacle and surveillance is analyzed with a sure sense of the crucial detail and the revelatory anecdote. This is a brilliant contribution to visual studies, one that sets a very high standard for this emergent discipline." W. J. T. Mitchell, author of Cloning Terror: The War of Images, 9-11 to the Present and What Do Pictures Want? "[V]isual studies will no longer be the same before and after this book... Mirzoeff's work does it all: offering new perspectives, blurring the boundaries between disciplines, disclosing what had been hidden, and shooting trouble." - Jan Baetens, Leonardo Reviews "The Right to Look masterfully engages with a wide range of visual artefacts that have disseminated visuality and countervisuality in modernity." Charmaine Fernandez, Limina "This volume advances and enhances Mirzoeff's reputation as one of the intellectual leaders of visual culture studies. Highly recommended. Graduate students, researchers, faculty." - C. J. Lamb, Choice "This ambitious, dense, and highly theoretical critical interpretation of history as it has been inscribed and manifests in visual artefacts draws on the full scope of cultural studies and postcolonial discourses as well as elements of social science, visual studies, art history, and philosophy." - Judith R. Halasz, Visual Studies "One of the most creative, interesting, and certainly ambitious books I have read in a long time... Mirzoeff has also provided us with a myriad of ways in which people have sought to counter visuality. In doing so, he has provided an intriguing blueprint of hope to those seeking to "democratize democracy,"[15] as well as a fascinating study for those with an interest in the power of aesthetics and rhetoric, those who are concerned about the discourse of war and capitalism, American hegemony, and the theory of epistemological justification. I cannot recommend this book enough." - Juneko J. Robinson, Consciousness, Literature, and the Arts
Les informations fournies dans la section « A propos du livre » peuvent faire référence à une autre édition de ce titre.
---
Détails bibliographiques
Titre : The Right to Look: A Counterhistory of ...
Éditeur : Duke University Press, United States
Date d'édition : 2011
Reliure : Hardback
Etat du livre : New
Modes de paiement
Modes de paiement acceptés par le vendeur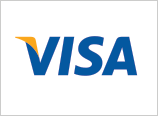 ---
Vendeur AbeBooks depuis 10 septembre 2013
Evaluation du vendeur

---
Conditions de vente :
All books are shipped in New condition promptly, we are happy to accept returns up to 30 days from purchase. Orders usually ship within 1-2 business days. Domestic Shipments are sent by Royal Mail, and International by Priority Airmail. We are happy to accept returns up to 30 days from purchase. Please contact the seller directly if you wish to return an order. Name of business : The Book Depository Ltd Form of legal entity : A Limited Company Business address: The Book Depository, 60 Holborn Vi...
[
Pour plus d'information
]
Conditions de livraison :
Orders usually ship within 1-2 business days. Domestic Shipments are sent by Royal Mail, and International by Priority Airmail. We are happy to accept returns up to 30 days from purchase. Please contact the seller directly if you wish to return an order.
Description de la librairie : Book Depository is an international bookseller. We ship our books to over 100 countries around the globe and we are always looking to add more countries to the list. We really, really love books and offer millions of titles, currently over 10 million of them, with this figure increasing daily. Living by our motto, 'Bookseller to the World', we focus on offering as many titles as possible to as many customers as possible. Most of our titles are dispatched within 2 business days of your order. Apart from publishers, distributors and wholesalers, we even list and supply books from other retailers! We hope you enjoy our selection and discover your new favorite book.