SEFER HAYE ADAM: BO NIKBETSU U-VAU BE-SEDER NAKHON KOL HA-MITSVOT ASHER YAASEH OTAM HA-ADAM KOL YEME HELDO; VA-YEKABETS HA-MEHABER . ET KOL HA-DINIM VEHA-HALAKHOT HA-KETUVI .
Edité par
Berlin: Be-Defus Yulius Zitt?enfeld, 1862
Ancien(s) ou d'occasion
Hardcover
Vendeur
Dan Wyman Books, LLC
(Brooklyn, NY, Etats-Unis)
Quantité :

1
Hardcover, 8vo, 520 pages, 22 cm. In Hebrew. SUBJECT (S) : Jewish law. Judaism -- Customs and practices. In Hebrew. Other Titles: Haye adam. Danzig (1748-1820) was a "codifier. Born in Danzig, he studied in Prague at the yeshivot of Joseph Liebermann and Ezekiel Landau. True to his family tradition, he refused to derive any material gain from his studies and earned his livelihood as a merchant. Although required at times to travel long distances to trade fairs in Germany, he continued to learn with great devotion. From 1794 to 1812 he served as dayyan in Vilna, in an honorary capacity; only in his old age, after losing his possessions, was he obliged to accept remuneration for his services. Danzig wrote a number of halakhic works, but his fame rests upon two publications: (1) Hayei Adam ("Man's Life") , covering all the laws of the Shulhan Arukh dealing with daily conduct, based on the Orah Hayyim sections, with an addendum called Nishmat Adam, in which he justified his decisions which were not in accordance with the accepted view; and (2) Hokhmat Adam ("Man's Wisdom") , covering all the laws of the Shulhan Arukh dealing with the dietary regulations, etc. , contained in the Yoreh De'ah section, with an addendum called Binat Adam, which included discussions on various relevant halakhic subjects and responsa. Both works were initially intended for youthful students and for educated laymen not fully versed in rabbinic literature who, in attempting to determine Jewish law, found themselves unable to grapple with the intricacies of the Shulhan Arukh and with its maze of conflicting opinions. In these works, Danzig shows himself possessed of considerable pedagogical talent. He arranges the laws methodically, defines his terms lucidly and precisely, presents the various views and their sources, and renders his own decisions and his reasons for them – all in clear, simple language. The pleasant tenor of his writing, which is suffused with unquestioning faith and true piety, contributed largely toward the acceptance of his works. Hayyei Adam appeared in almost a hundred editions. Groups called "Hevrot Hayyei Adam" were formed in several communities for the regular study of the code. Danzig's merits as a codifier were recognized also by renowned rabbis and codifiers, who gave due consideration to his decisions. His books include much of historical interest with regard to the daily life of Lithuanian Jewry in his generation" (Schlesinger in EJ, 2007) . OCLC lists 1 copy worldwide (U of Denver) . Hinge repair. Light staining to some pages. Wear and chipping to cover edges and corners. Notes inside back cover. Otherwise, good condition. (Heb-15A-14). N° de réf. du libraire 26033
---
Détails bibliographiques
Titre : SEFER HAYE ADAM: BO NIKBETSU U-VAU BE-SEDER ...
Éditeur : Berlin: Be-Defus Yulius Zitt?enfeld
Date d'édition : 1862
Reliure : Hardcover
Modes de paiement
Modes de paiement acceptés par le vendeur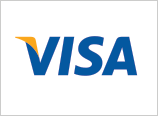 Chèque
Mandat postal
En espèce
PayPal
Facture
Traite bancaire
Virement bancaire
---
Vendeur Dan Wyman Books, LLC
Adresse :
Brooklyn, NY, Etats-Unis
Vendeur AbeBooks depuis 31 octobre 2011
Evaluation du vendeur

---
Conditions de vente :
Receive free of charge our monthly book list of unusual out-of-print Jewish,
titles in your e-mail box--days before they are posted on line. E-mail us for
details (no purchase necessary).
All titles are 100% returnable for any reason. U.S. Shipping is free. We accept
payment by check or major credit card (MC/VISA, AMEX, Discover), PayPal or Cash.
Please call or e-mail to hold an item. We reciprocate standard trade terms.
Dan Wyman Books, LLC.
1250 Metropolitan Avenue
Brooklyn, NY 11237
dan@danwy...
[
Pour plus d'information
]
Conditions de livraison :
Shipping costs are based on books weighing 2.2 LB, or 1 KG. If your book order is heavy or oversized, we may contact you to let you know extra shipping is required.
Description de la librairie : Dan Wyman Books is the largest Jewish Antiquarian bookstore in New York, and a leading dealer worldwide. Please stop by when you are in town. Open by appointment most days, but closed on Jewish Holidays. Please visit our homepage at www.DanWymanBooks.com Please contact us with your needs or if you have books to sell. We consistently out-bid our competitors and we make housecalls to buy books!