Sarbanes-Oxley: A Practical Guide to Implementation Challenges and Global Response (Hardback)
Edité par
Risk Books, United Kingdom, 2006
Neuf(s)
Etat New
Hardback
Vendeur
The Book Depository US
(London, Royaume-Uni)
Quantité :

1
Language: N/A. Brand New Book. Provides guidance to the problems faced when complying with the expensive SOX regulations - enacted by the SEC and PCAOB - to implement the Sarbanes-Oxley Act. This work includes detailed guidance derived from the main points in hundreds of SOX implementation projects. It covers core issues in a concise and time-saving format. N° de réf. du libraire AAU9781904339489
A propos du livre :
Synopsis :
Provides guidance to the problems faced when complying with the expensive SOX regulations - enacted by the SEC and PCAOB - to implement the Sarbanes-Oxley Act. This work includes detailed guidance derived from the main points in hundreds of SOX implementation projects. It covers core issues in a concise and time-saving format.
A propos de l'auteur: Sally Chan is senior manager and IT subject matter expert for the Sarbanes-Oxley initiative at RBC Financial Group in Canada. She is responsible for the policy, methodology, standards and specifically the integration of automated controls into the business processes at the entity and activity levels, and the quality review for compliance and sound entity/business/functional unit best practices. Prior to her current assignment, Ms Chan was the senior manager of Technology, Internet and e-Business Risk at RBC's Group Risk Management and from 1995-2000, she was the senior audit manager at RBC, responsible for the IT audit of RBC's Capital Markets Systems world-wide. Ms Chan's previous experience includes technology consulting in the manufacturing, educational and financial services sectors, in North America, China, Hong Kong and the UK. She is a regular contributor to current topics in IT risk and control, and the co-author of several books, including Electronic Commerce Relationships: Trust by Design (2000, Prentice Hall). Ms Chan holds an MA from the University of British Columbia, Canada and is a Certified Management Accountant and associate of the Chartered Institute of Secretaries, Canada. Dr. Parveen P. Gupta, Ph.D., MBA, LL.B. is Magee Distinguished Professor of Accounting at Lehigh University. He received his Doctorate of Business Administration in Accounting from Pennsylvania State University and a law degree from the University of Delhi, India. His teaching and research focuses on corporate governance, enterprise-wide risk management and control, enhancing board effectiveness, internal auditing and Sarbanes-Oxley related issues. Dr. Gupta also advises US-based manufacturing, financial services, and energy industry clients in these areas. He has authored numerous research articles and books in accounting and auditing related areas. Dr. Gupta has received numerous awards for excellence in research and teaching. Most recently his course in corporate governance and risk management was recognised by the American Accounting Association. He speaks frequently at academic and professional conferences and is frequently quoted in the media. Previously, he has appeared on CNNfn's "Maverick of the Morning" show and served as a board member on the Risk Management and Governance Board of the Canadian Institute of Chartered Accountants. Dr. Gupta is an active participant in the National Association of Corporate Directors, Institute of Internal Auditors, Institute of Management Accountants and American Accounting Association Tim J. Leech is Principal Consultant and Chief Methodology Officer at Paisley Consulting, Mississauga, Canada. Prior to this position at Paisley, Mr Leech was founder and CEO of CARD decisions Inc, a global niche consultancy specialising in risk and control assessment learning systems, strategies and software. Prior to setting up CARD decisions in 1991, he was the Managing Director of the Canadian subsidiary of an international consulting firm based in London. He also served as Director - Control & Risk Management Services with The Coopers & Lybrand Consulting Group in Toronto, after a varied career in controllership and internal audit with Gulf Canada in Toronto and Calgary. He holds a Masters in Business Administration, degree majored in human resources and accounting and was recognised with an FCA designation in 1997 from the Ontario Institute of Chartered Accountants for distinguished service to the profession.
Les informations fournies dans la section « A propos du livre » peuvent faire référence à une autre édition de ce titre.
---
Détails bibliographiques
Titre : Sarbanes-Oxley: A Practical Guide to ...
Éditeur : Risk Books, United Kingdom
Date d'édition : 2006
Reliure : Hardback
Etat du livre : New
Modes de paiement
Modes de paiement acceptés par le vendeur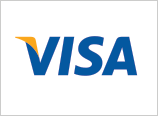 ---
Vendeur AbeBooks depuis 10 septembre 2013
Evaluation du vendeur

---
Conditions de vente :
All books are shipped in New condition promptly, we are happy to accept returns up to 30 days from purchase. Orders usually ship within 1-2 business days. Domestic Shipments are sent by Royal Mail, and International by Priority Airmail. We are happy to accept returns up to 30 days from purchase. Please contact the seller directly if you wish to return an order. Name of business : The Book Depository Ltd Form of legal entity : A Limited Company Business address: The Book Depository, 60 Holborn Vi...
[
Pour plus d'information
]
Conditions de livraison :
Orders usually ship within 1-2 business days. Domestic Shipments are sent by Royal Mail, and International by Priority Airmail. We are happy to accept returns up to 30 days from purchase. Please contact the seller directly if you wish to return an order.
Description de la librairie : Book Depository is an international bookseller. We ship our books to over 100 countries around the globe and we are always looking to add more countries to the list. We really, really love books and offer millions of titles, currently over 10 million of them, with this figure increasing daily. Living by our motto, 'Bookseller to the World', we focus on offering as many titles as possible to as many customers as possible. Most of our titles are dispatched within 2 business days of your order. Apart from publishers, distributors and wholesalers, we even list and supply books from other retailers! We hope you enjoy our selection and discover your new favorite book.