Sea Fishing for Amateurs: Being Practical Instructions to Seaside Visitors for Catching Sea Fish from Pier-Heads, Shore, or Boats, Principally by Means of Hand Lines [bound with] Angling in Salt Water: A Practical Work on Fishing with Rod and Line in the Sea, from the Shore, Piers, Jetties, Rocks, and from Boats, together with Some Account of Hand-Lining [and also bound with] Marine Aquaria: Their Construction, Arrangement, and Management, with Full Information as to the Best animals and Seaweeds to be Kept, How and where to Obtain Them, and How to Keep them in Health.
Edité par
All three published by L. Upcott Gill, Lndn. Sea Fishing dated 1888; Angling offering no date; and Marine Aquaria 1889 (presumed first edition).
Ancien(s) ou d'occasion
Hardback.
Modes de paiement
acceptés par le vendeur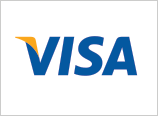 Chèque
Mandat postal
PayPal
Switch
Solo