Soil and Culture (Hardback)
Edité par
Springer, Netherlands, 2009
Neuf(s)
Etat New
Hardback
Vendeur
The Book Depository US
(London, Royaume-Uni)
Quantité :

1
Language: English . Brand New Book. SOIL: beneath our feet / food and fiber / ashes to ashes, dust to dust / dirt!Soil has been called the final frontier of environmental research. The critical role of soil in biogeochemical processes is tied to its properties and place--porous, structured, and spatially variable, it serves as a conduit, buffer, and transformer of water, solutes and gases. Yet what is complex, life-giving, and sacred to some, is ordinary, even ugly, to others. This is the enigma that is soil. Soil and Culture explores the perception of soil in ancient, traditional, and modern societies. It looks at the visual arts (painting, textiles, sculpture, architecture, film, comics and stamps), prose poetry, religion, philosophy, anthropology, archaeology, wine production, health diet, and disease warfare. Soil and Culture explores high culture and popular culture--from the paintings of Hieronymus Bosch to the films of Steve McQueen. It looks at ancient societies and contemporary artists. Contributors from a variety of disciplines delve into the mind of Carl Jung and the bellies of soil eaters, and explore Chinese paintings, African mud cloths, Mayan rituals, Japanese films, French comic strips, and Russian poetry. N° de réf. du libraire LIB9789048129591
A propos du livre :
Synopsis :
SOIL: beneath our feet / food and fiber / ashes to ashes, dust to dust / dirt!Soil has been called the final frontier of environmental research. The critical role of soil in biogeochemical processes is tied to its properties and place?porous, structured, and spatially variable, it serves as a conduit, buffer, and transformer of water, solutes and gases. Yet what is complex, life-giving, and sacred to some, is ordinary, even ugly, to others. This is the enigma that is soil.
Soil and Culture explores the perception of soil in ancient, traditional, and modern societies. It looks at the visual arts (painting, textiles, sculpture, architecture, film, comics and stamps), prose & poetry, religion, philosophy, anthropology, archaeology, wine production, health & diet, and disease & warfare.
Soil and Culture explores high culture and popular culture?from the paintings of Hieronymus Bosch to the films of Steve McQueen. It looks at ancient societies and contemporary artists. Contributors from a variety of disciplines delve into the mind of Carl Jung and the bellies of soil eaters, and explore Chinese paintings, African mud cloths, Mayan rituals, Japanese films, French comic strips, and Russian poetry.
Critique:
From the reviews
The lent ritual "Remember that thou art dust, and unto dust thou shalt return" takes a totally different meaning in this remarkable book. In spite of its crucial importance, the set of scientific disciplines covered by the name "soil science" does not benefit from the public recognition it should have. Although physics and biology fire the imagination of artists, no one considers soil science as a source of decisive insights into our earthly existence. No one, that is, apart from the billions of people for whom the soil possesses a life-and-death salience. This unique gathering of ethnographic materials, state-of-the-art scientific research, and original art forms, arrives just at the moment when the whole planet is rediscovering what it means to say that we are earthlings. (Bruno Latour, Sciences Po, Professor at "Sciences Po Paris" (School of Political Sciences) University, Paris, France)
?Soil and culture, a collection of essays by a variety of authors, fills this gap by illustrating the full suite of ways in which soils affect human society. ? compiling fascinating information or providing deep insight. Soil and art is one of the book?s main themes. ? gives a face to what that means, and shows how a blending of the natural sciences, social sciences and humanities can provide deep insights into humanity?s relationship with nature. It is a lovely book.? (Joshua Schimel, Nature Geoscience, Vol. 301 (3), 2010)
"The hard-bound, multi-authored, 28-chapter book addresses social, cultural, philosophical, and aesthetic aspects of world soils. Thematic topics are amply illustrated by visuals (124 photographs in vivid colors), graphs (22), tables (9) and numerous references (900). All authors and co-authors, component and world class professionals, have compiled and synthesized the available knowledge on this important topic.[...] This book highlights another important, but until recently little recognized function of soil: its cultural, artistic, philosophical, medicinal and religious functions. Therefore, this book explores and explains cultural, aesthetical and artistic functions of soil in ancient, traditional and modern societies. It incorporates a range of topics such as visual art (e.g., paintings, sculpture), written verses (i.e., poetry), religious themes (scriptures), anthropological scenes (paintings), and archaeological issues (ancient/historical ruins and records). Therefore, the book chapters are contributed by not only the soil scientists but also by poets, studio artists, gallery owners, farmers, philosophers, historians, geographers and geologists and those interested in human health and nutrition. [...] It is an excellent reference material on several emerging themes that cut across several disciplines." (Rattan Lal, Director, Carbon Management and Sequestration Center, The Ohio State University, Columbus, OH, USA)
?Landa (hydrologist, USGS) and Feller ? have compiled 28 original essays on the study of soil from anthropological, historical, and cultural perspectives. ? intended audience includes social geographers and general researchers as well as those interested in the lighter side of soils. ? The chapters are written for a general academic audience, and include citations, graphics, notes, and (when appropriate) pictures. ? should be in every academic library that supports programs in geography and soils. Summing Up: Highly recommended. Lower-division undergraduates through researchers/faculty.? (I. D. Gordon, Choice, Vol. 47 (11), July, 2010)
Les informations fournies dans la section « A propos du livre » peuvent faire référence à une autre édition de ce titre.
---
Détails bibliographiques
Titre : Soil and Culture (Hardback)
Éditeur : Springer, Netherlands
Date d'édition : 2009
Reliure : Hardback
Etat du livre : New
Modes de paiement
Modes de paiement acceptés par le vendeur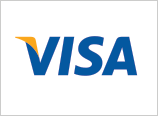 ---
Vendeur AbeBooks depuis 10 septembre 2013
Evaluation du vendeur

---
Conditions de vente :
All books are shipped in New condition promptly, we are happy to accept returns up to 30 days from purchase. Orders usually ship within 1-2 business days. Domestic Shipments are sent by Royal Mail, and International by Priority Airmail. We are happy to accept returns up to 30 days from purchase. Please contact the seller directly if you wish to return an order. Name of business : The Book Depository Ltd Form of legal entity : A Limited Company Business address: The Book Depository, 60 Holborn Vi...
[
Pour plus d'information
]
Conditions de livraison :
Orders usually ship within 1-2 business days. Domestic Shipments are sent by Royal Mail, and International by Priority Airmail. We are happy to accept returns up to 30 days from purchase. Please contact the seller directly if you wish to return an order.
Description de la librairie : Book Depository is an international bookseller. We ship our books to over 100 countries around the globe and we are always looking to add more countries to the list. We really, really love books and offer millions of titles, currently over 10 million of them, with this figure increasing daily. Living by our motto, 'Bookseller to the World', we focus on offering as many titles as possible to as many customers as possible. Most of our titles are dispatched within 2 business days of your order. Apart from publishers, distributors and wholesalers, we even list and supply books from other retailers! We hope you enjoy our selection and discover your new favorite book.