The Theatre Career of Thomas Arne (Hardback)
Edité par
University of Delaware Press, United States, 2012
Neuf(s)
Etat New
Hardback
Vendeur
The Book Depository US
(London, Royaume-Uni)
Quantité :

10
Language: English . Brand New Book. This book concerns the life and theatrical career of the great native-born English composer and musician of the eighteenth century, Thomas Augustine Arne (1710-1778), best known today as the composer of Rule, Britannia. It will appeal to those interested in the mid-to-late eighteenth-century London and Dublin theatre, opera, and music scenes. N° de réf. du libraire ANB9781611494365
A propos du livre :
Synopsis :
This book concerns the life and theatrical career of the great native-born English composer and musician of the eighteenth century, Thomas Augustine Arne (1710-1778). Its purpose is three-fold. First, it provides a comprehensive biography and account of the performance and publication of Arne's works during his lifetime. Although Arne's childhood years get some attention, the book focuses on the period from 1732 to 1778, a time of great innovation for English opera and related genres. Second, it considers Arne's social context: his relationships with the many dramatists, actors, singers, and fellow composers and instrumentalists-including many members of his own family-with whom he collaborated on the London and Dublin stages as well as at the London pleasure gardens. Third, it offers analysis of eighty musical illustrations drawn from vocal works for the theatre spanning Arne's career, and readers can simultaneously study and listen to the musical examples on a companion web page that hosts media files produced using music notation software. The audio component constitutes a crucial supplement to a study of Arne because so much of his extant theatre music cannot otherwise readily be heard. Arne was the leading figure in English theatrical music of his day. Dr. Charles Burney, the great eighteenth-century historian of music, had a high opinion of the composer, especially of Arne's setting of Milton's Comus (1738): "In this masque he introduced a light, airy, original, and pleasing melody, wholly different from that of Purcell or Handel, whom all English composers had hitherto either pillaged or imitated. Indeed, the melody of Arne at this time ...forms an era in English Music; it was so easy, natural and agreeable to the whole kingdom, that it [became] the standard of all perfection at our theatres and public gardens." Yet Burney's greatest compliment concerns Arne as a composer of secular vocal music: "He must be allowed to have surpassed [Purcell] in ease, grace, and variety." During his forty-six-year career Arne composed music for over 100 stage works-to say nothing of his myriad single songs, cantatas, and instrumental compositions. Yet despite a relative wealth of source material, scholars of theatre, drama, and music in our own time have almost completely ignored him. As a consequence, musicologists, theatre historians, and laypeople alike tend to evince a detrimentally limited sense of the magnitude of Arne's contribution to English music and especially to the history of English opera. To listen to musical examples that accompany The Theatre Career of Thomas Arne, please visit http://www2.lib.udel.edu/udpress/thomasarne.htm
Critique: Gilman, a Yale librarian, considers Arne's current musical reputation to be unjustly diminished compared with Handel's and aims to correct the imbalance. Certainly he makes a good case for Arne's importance. Arne was active in the theaters of London and Dublin in the mid-18th century, composing songs and English operas with varying degrees of success and interacting significantly with the London theatrical world, which included his wife (a singer), his sister (an actress), and such well-known figures as David Garrick and Charles Burney--and, less often, Handel. The chronology of Arne's activities is extremely thorough and well documented, covering his entire career. The factual material is dense and reads more easily covering short spans of time than as an overall narrative. Several books on Arne have already been published, but Gilman's is by far the most thorough. Summing Up: Recommended. Graduate students, researchers, faculty CHOICE Make no mistake, a full-length monograph dedicated to Thomas Augustine Arne is long overdue. ... It is a noble gesture to include so much music in the book. ... The book is generally well written and adequately referenced. There is much interesting information (e.g. the story of Arne's uncle Richard, who disappeared in 1735 apparently to avoid standing trial for his part in a brutal gang rape (p. 61)) and it is useful to have it synthesized in one place. Music & Letters Dr. Gilman's book is a superb, in-depth study of a much neglected English master. It's packed with information, terrific music examples and fascinating quotes from Arne's contemporaries. The British Prime Minister, David Cameron, may not know who wrote Rule Britannia but this work will set him right. -- Nicholas McGegan
Les informations fournies dans la section « A propos du livre » peuvent faire référence à une autre édition de ce titre.
---
Détails bibliographiques
Titre : The Theatre Career of Thomas Arne (Hardback)
Éditeur : University of Delaware Press, United States
Date d'édition : 2012
Reliure : Hardback
Etat du livre : New
Modes de paiement
Modes de paiement acceptés par le vendeur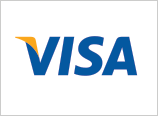 ---
Vendeur AbeBooks depuis 10 septembre 2013
Evaluation du vendeur

---
Conditions de vente :
All books are shipped in New condition promptly, we are happy to accept returns up to 30 days from purchase. Orders usually ship within 1-2 business days. Domestic Shipments are sent by Royal Mail, and International by Priority Airmail. We are happy to accept returns up to 30 days from purchase. Please contact the seller directly if you wish to return an order. Name of business : The Book Depository Ltd Form of legal entity : A Limited Company Business address: The Book Depository, 60 Holborn Vi...
[
Pour plus d'information
]
Conditions de livraison :
Orders usually ship within 1-2 business days. Domestic Shipments are sent by Royal Mail, and International by Priority Airmail. We are happy to accept returns up to 30 days from purchase. Please contact the seller directly if you wish to return an order.
Description de la librairie : Book Depository is an international bookseller. We ship our books to over 100 countries around the globe and we are always looking to add more countries to the list. We really, really love books and offer millions of titles, currently over 10 million of them, with this figure increasing daily. Living by our motto, 'Bookseller to the World', we focus on offering as many titles as possible to as many customers as possible. Most of our titles are dispatched within 2 business days of your order. Apart from publishers, distributors and wholesalers, we even list and supply books from other retailers! We hope you enjoy our selection and discover your new favorite book.