Veduta degli avanzi del Tablino della Casa aurea di Nerone detti volgarmente il Tempio della Pace Mura da A.B. fatto prma. del restante della Fabbrica C. Anfiteatro Flavio.
Edité par
Firmin-Didot c. 1835, Paris, 1835
Vendeur
Alexandre Antique Prints, Maps & Books
(Toronto, ON, Canada)
Quantité :

1
STATE IV.This is a view of the Basilica of Constantine in Rome.With the number "771" printed in the upper margin.Hind p. 68, #114.Giovanni Battista Piranesi was one of the leading figures in the development of the neoclassical style in the late 18th Century. As architect, archaeologist, artist, designer, collector, and antiquities dealer, he produced a series of etchings and engravings depicting the glories of ancient Rome. These fine prints served as source material for other architects and designers. He was born in Venice on the 4th October 1720. The son of a stone-mason, he was educated as an architect under his maternal uncle Matto Lucchesi and under Carlo Zucchi. In 1740 Piranesi left Venice for Rome, there he studied etching under Giuseppe Vasi. He appears to have had little success in these early years in Rome and as his father was unable to continue his allowance returned to Venice in 1744. He was soon, however, encouraged to return to Rome by Giuseppe Wagner, a successful engraver and publisher of Venice. This time he achieved success, and a constant series of works, illustrating architecture and antiquities, issued from his studio until his death in 1778. His output in etched plates is enormous (about 1000 numbers in all). While he achieved a work of magnitude in pictorial records of Roman monuments of antiquity and of the Renaissance, and gave immense archæological, antiquarian, and topographical value to this work, the artistic quality always predominates. He was fond of peopling his ruins with Callot-like figures, and "like Callot makes great use of the swelling line" (Hind). He had two sons and a daughter, all of whom helped him in his work and after his death carried on his publications in Rome and Paris. They were Francesco (born 1748 or 1756; died 1810), Pietro (who lived till after 1807) and Laura (born 1750). His position in Rome and in Europe after 1760 was a prominent one. He was well-known figure to the wealthy English visitors in Rome and was elected a Fellow of the Society of Antiquaries in 1757. Most of his life was passed in Rome, etching, writing, publishing, and directing a workshop in which the restoration and sale of antiques played a considerable part. He was famous for his poetic views of Rome and also his fantastic imaginary interiors. His skills, allied to his deep knowledge of archaeology, provided the substance for his Vedute (Views), a series of 135 etchings of ancient and contemporary Rome, published from 1745 onwards, which established the popular mental image of the city. Vasi.et Ornamenti Antichi was a collection of 110 etchings documenting large sculptural vases, together with other antiquities excavated (and in some cases created) in Italy in the 18th century. The prints were initially separately issued and sold by Piranesi over a period of several years and subsequently collected in two folio volumes, each with its own title page, in 1778. They illustrate a wide range of genuine antiquities, as well as Piranesi's own collections, from utilitarian objects such as cinerary urns, lamps, and sarcophagi to monumental vases. The plates in Vasi often included text by Piranesi with information about where the objects were discovered and their contemporary location, and the prints bore dedications to his patrons, colleagues, visitors and influential people. He believed absolutely in the supremacy of Roman over Greek architecture, an argument he expounded most forcefully in his Della magnificenza ed architettura dei Romani (On the Magnificence of Roman Architecture, 1761). his romanticized views and imaginary interiors had a profound effect on stage designers, painters of capricci such as Hubert Robert, and even writers: William Beckford, the author of the Gothic novel and Vathek . In the 20th century his imaginary interiors have been admired by the Surrealists . Reference: Hind 42 4th state John Wilton-Ely. Giovanni Battista Piranesi: The Complete Etchings. San Francisco: Alan Wofsy Fine Arts. N° de réf. du libraire P2747
---
Détails bibliographiques
Titre : Veduta degli avanzi del Tablino della Casa ...
Éditeur : Firmin-Didot c. 1835, Paris
Date d'édition : 1835
Modes de paiement
Modes de paiement acceptés par le vendeur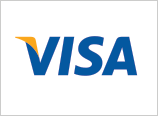 Prélèvement automatique
Chèque
Mandat postal
En espèce
Traite bancaire
Virement bancaire
---
Vendeur AbeBooks depuis 4 septembre 2001
Evaluation du vendeur

---
Conditions de vente :
All prices are given and payable in, U.S. Dollars, and are subject to change without notice. Items may also be purchased in other currencies at that days exchange rate (local).
 Payment may be made by money order, cheque, Mastercard, and Visa. In case of payment with a credit card, we require a signed order, with card details (the number and expiry date) and the full billing address of the card. Unless otherwise instructed, all overseas orders will be dispatched by express post at the customer's...
[
Pour plus d'information
]

Conditions de livraison :
Description de la librairie : Alexandre Antique Prints, Maps & Books are specialist dealers in 15th to 19th century Prints, Maps and Books. The gallery is able to offer one of the largest selections of Prints and Maps available in North America. The business was founded in 1982 and has supplied Prints, Maps and Books to many private and public art collectors. It strives to present a friendly and helpful atmosphere to both expert and amateur collectors. The shop has grown considerably since its humble beginnings to an internationally respected firm. We exhibit at major map & book fairs in North America and Europe and are happy to organize presentations of materials for corporations, interior designers and individuals. We are always interested in purchasing collections or individual items of quality. Catalogues and lists are issued periodically and we would be delighted to have details of customers' specific interests, so we can contact them when examples come into stock.