Women s Divination in Biblical Literature: Prophecy, Necromancy, and Other Arts of Knowledge (Hardback)
Edité par
Yale University Press, United States, 2015
Neuf(s)
Etat New
Hardback
Vendeur
The Book Depository US
(London, Royaume-Uni)
Quantité :

10
Language: English . Brand New Book. Divination, the use of special talents and techniques to gain divine knowledge, was practiced in many different forms in ancient Israel and throughout the ancient world. The Hebrew Bible reveals a variety of traditions of women associated with divination. This sensitive and incisive book by respected scholar Esther J. Hamori examines the wide scope of women s divinatory activities as portrayed in the Hebrew texts, offering readers a new appreciation of the surprising breadth of women s arts of knowledge in biblical times. Unlike earlier approaches to the subject that have viewed prophecy separately from other forms of divination, Hamori s study encompasses the full range of divinatory practices and the personages who performed them, from the female prophets and the medium of En-dor to the matriarch who interprets a birth omen and the wise women of Tekoa and Abel and more. In doing so, the author brings into clearer focus the complex, rich, and diverse world of ancient Israelite divination. N° de réf. du libraire AAH9780300178913
A propos du livre :
Synopsis :
Divination, the use of special talents and techniques to gain divine knowledge, was practiced in many different forms in ancient Israel and throughout the ancient world. The Hebrew Bible reveals a variety of traditions of women associated with divination. This sensitive and incisive book by respected scholar Esther J. Hamori examines the wide scope of women's divinatory activities as portrayed in the Hebrew texts, offering readers a new appreciation of the surprising breadth of women's "arts of knowledge" in biblical times. Unlike earlier approaches to the subject that have viewed prophecy separately from other forms of divination, Hamori's study encompasses the full range of divinatory practices and the personages who performed them, from the female prophets and the medium of En-dor to the matriarch who interprets a birth omen and the "wise women" of Tekoa and Abel and more. In doing so, the author brings into clearer focus the complex, rich, and diverse world of ancient Israelite divination.
Critique: "This first comprehensive scholarly study of the role that ancient Israelite women played in facilitating communication between the human and divine worlds offers penetrating and original insights. A solid and judicious study, it will become required reading in the field of biblical interpretation."-Robert R. Wilson, Yale University -- Robert R. Wilson "In this first comprehensive study of all female diviners in the Hebrew Bible, Dr. Esther Hamori acknowledges the whole spectrum of ways ancient women were believed to have access to divine knowledge, providing refreshing new perspectives on female figures often ignored by researchers and readers. Her book is essential for everyone doing research on divination in the Hebrew Bible and women's agency in the ancient world."- Martti Nissinen, University of Helsinki -- Martti Nissinen "Esther Hamori's book on women's divination in biblical literature fills an important gap. It makes a significant contribution to the academic field while also providing a thought-provoking, academically-responsible and much needed account for students and educated lay readers who are thirsty for knowledge in these areas. This volume will be widely read by multiple audiences."-Ehud Ben Zvi, University of Alberta -- Ehud Ben Zvi "Hamori offers astute theoretical correctives to the ways in which women who were skilled in the divinatory arts are often misconstrued. Her provocative analysis is a requisite read for anyone who wants to understand the full spectrum of women's acquisition of privileged divine knowledge."-Theodore J. Lewis, Johns Hopkins University -- Theodore J. Lewis "Divination is an elusive and probably for many readers an insignificant phenomenon in the Hebrew Bible, but in Esther Hamori's hands, it comes to life as something fundamental to the world views of the biblical authors. With considerable erudition, lightly worn, and even more, great and penetrating discernment, Hamori gathers the biblical texts at issue, and shows how many-sided a phenomenon divination was in the Hebrew Bible and how varied, even contradictory, the biblical attitudes toward it were. Hamori is an outstanding reader of the ancient texts. Patiently and meticulously, she can crawl inside them and illuminate what they say and do not say. In the process, she carries on a lively conversation with previous interpreters, able and willing to build both on their insights and, as she gently but firmly demonstrates, on where they have gone astray. At the same time, she understands the importance of comparative study, and in a series of judicious forays into such other ancient Near Eastern cultures as the Mesopotamian and the Hittite, she finds just the analogy that will clarify what the often elliptical biblical text is assuming - all the while very much aware of the dangers of pressing the analogy too far. In sum, Hamori has not only opened up the phenomenon of divination in the biblical world in new and fascinating ways, but given us a model analysis that has ramifications for many other fields of study."-Peter Machinist, Harvard University -- Peter Machinist
Les informations fournies dans la section « A propos du livre » peuvent faire référence à une autre édition de ce titre.
---
Détails bibliographiques
Titre : Women s Divination in Biblical Literature: ...
Éditeur : Yale University Press, United States
Date d'édition : 2015
Reliure : Hardback
Etat du livre : New
Modes de paiement
Modes de paiement acceptés par le vendeur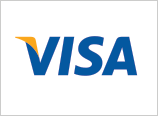 ---
Vendeur AbeBooks depuis 10 septembre 2013
Evaluation du vendeur

---
Conditions de vente :
All books are shipped in New condition promptly, we are happy to accept returns up to 30 days from purchase. Orders usually ship within 1-2 business days. Domestic Shipments are sent by Royal Mail, and International by Priority Airmail. We are happy to accept returns up to 30 days from purchase. Please contact the seller directly if you wish to return an order. Name of business : The Book Depository Ltd Form of legal entity : A Limited Company Business address: The Book Depository, 60 Holborn Vi...
[
Pour plus d'information
]
Conditions de livraison :
Orders usually ship within 1-2 business days. Domestic Shipments are sent by Royal Mail, and International by Priority Airmail. We are happy to accept returns up to 30 days from purchase. Please contact the seller directly if you wish to return an order.
Description de la librairie : Book Depository is an international bookseller. We ship our books to over 100 countries around the globe and we are always looking to add more countries to the list. We really, really love books and offer millions of titles, currently over 10 million of them, with this figure increasing daily. Living by our motto, 'Bookseller to the World', we focus on offering as many titles as possible to as many customers as possible. Most of our titles are dispatched within 2 business days of your order. Apart from publishers, distributors and wholesalers, we even list and supply books from other retailers! We hope you enjoy our selection and discover your new favorite book.