1984, Level 4, Penguin Readers (Penguin Readers: Level 4)
Edité par
Pearson ESL, 2003
Neuf(s)
Etat New
Paperback
Vendeur
Ergodebooks
(RICHMOND, TX, Etats-Unis)
Quantité :

1
N° de réf. du libraire DADAX0582777313
A propos du livre :
Synopsis :
Orwell's classic novel tells the story of a world where thoughts and actions are controlled by the all-seeing Big Brother. When Winston Smith rebels and searches for the truth he learns a painful lesson about his world and the people in it. Also a powerful film directed by Michael Radford.
Critique: "Outside, even through the shut window pane, the world looked cold. Down in the street little eddies of wind were whirling dust and torn paper into spirals, and though the sun was shining and the sky a harsh blue, there seemed to be no color in anything except the posters that were plastered everywhere."
The year is 1984; the scene is London, largest population center of Airstrip One.
Airstrip One is part of the vast political entity Oceania, which is eternally at war with one of two other vast entities, Eurasia and Eastasia. At any moment, depending upon current alignments, all existing records show either that Oceania has always been at war with Eurasia and allied with Eastasia, or that it has always been at war with Eastasia and allied with Eurasia. Winston Smith knows this, because his work at the Ministry of Truth involves the constant "correction" of such records. "'Who controls the past,' ran the Party slogan, 'controls the future: who controls the present controls the past.'"
In a grim city and a terrifying country, where Big Brother is always Watching You and the Thought Police can practically read your mind, Winston is a man in grave danger for the simple reason that his memory still functions. He knows the Party's official image of the world is a fluid fiction. He knows the Party controls the people by feeding them lies and narrowing their imaginations through a process of bewilderment and brutalization that alienates each individual from his fellows and deprives him of every liberating human pursuit from reasoned inquiry to sexual passion. Drawn into a forbidden love affair, Winston finds the courage to join a secret revolutionary organization called The Brotherhood, dedicated to the destruction of the Party. Together with his beloved Julia, he hazards his life in a deadly match against the powers that be.
Newspeak, doublethink, thoughtcrime--in 1984, George Orwell created a whole vocabulary of words concerning totalitarian control that have since passed into our common vocabulary. More importantly, he has portrayed a chillingly credible dystopia. In our deeply anxious world, the seeds of unthinking conformity are everywhere in evidence; and Big Brother is always looking for his chance. --Daniel Hintzsche
Les informations fournies dans la section « A propos du livre » peuvent faire référence à une autre édition de ce titre.
---
Détails bibliographiques
Titre : 1984, Level 4, Penguin Readers (Penguin ...
Éditeur : Pearson ESL
Date d'édition : 2003
Reliure : Paperback
Etat du livre : New
Modes de paiement
Modes de paiement acceptés par le vendeur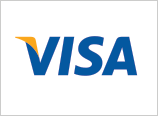 PayPal
---
Vendeur Ergodebooks
Adresse :
RICHMOND, TX, Etats-Unis
Vendeur AbeBooks depuis 31 mai 2006
Evaluation du vendeur

---
Conditions de vente :
100 % Customer Satisfaction is our Goal. Please contact me if you are not
satisfied with your order in any manner. I always list book by ISBN # only and
buyer is assured of correct edition, correct author and correct format of book.
I
will do my best to address your concerns including 100% refund of your money.
Name of your business and form of legal entity: Ami Ventures Inc.S-Corp. USA
your business address: 25547 Canyon Crossing Dr. Richmond TX 77406 USA
email address and phone or fax number: ...
[
Pour plus d'information
]
Conditions de livraison :
Orders usually ship within 1 business days. If your book order is heavy or oversized, we may contact you to let you know extra shipping is required.
Description de la librairie : Welcome to Our AbeBooks Store for books. I've been selling books for long and have achieved more than 99% positive feedback on eBay and amazon.com. I always strive to achieve best customer satisfaction and have always described book accurately. I got lot of Out of Print and Rare books in my store and still adding lot of books. I will ship book within 24 hours of confirmed payment