A Corpus of Rembrandt Paintings VI: Rembrandt s Paintings Revisited - a Complete Survey
Edité par
Springer, Netherlands, 2014
Vendeur
The Book Depository US
(London, Royaume-Uni)
Quantité :

1
Language: English . Brand New Book. A revised survey of Rembrandt s complete painted oeuvre. The question of which 17th-century paintings in Rembrandt s style were actually painted by Rembrandt himself had already become an issue during his lifetime. It is an issue that is still hotly disputed among art historians today. The problem arose because Rembrandt had numerous pupils who learned the art of painting by imitating their master or by assisting him with his work as a portrait painter. He also left pieces unfinished, to be completed by others. The question is how to determine which works were from Rembrandt s own hand. Can we, for example, define the criteria of quality that would allow us to distinguish the master s work from that of his followers? Do we yet have methods of investigation that would deliver objective evidence of authenticity? To what extent do research techniques used in the physical sciences help? Or are we, after all, still dependent on the subjective, expert eye of the connoisseur? The book provides answers to these questions. Prof. Ernst van de Wetering, the author of our forthcoming book which deals with these questions, has been closely involved in all aspects of this research since 1968, the year the renowned Rembrandt Research Project (RRP) was founded. In particular, he played an important role in developing new criteria for authentication. Van de Wetering was also witness to the way the often overly zealous tendency to doubt the authenticity of Rembrandt s paintings got out of hand. In this book he re-attributes to the master a substantial number of unjustly rejected Rembrandts. He also was closely involved in the (re)discovery of a considerable number of lost or completely unknown works by Rembrandt. The verdicts of earlier specialists - including the majority of members of the original RRP (up to 1989) - were based on connoisseurship: the self-confidence in one s ability to recognise a specific artist s style and hand . Over the years, Van de Wetering has carried out seminal research into 17th-century studio practice and ideas about art current in Rembrandt s time. In this book he demonstrates the fallibility of traditional connoisseurship, especially in the case of Rembrandt, who was par excellence a searching artist. The methodological implications of this critical view are discussed in an introductory chapter which relates the history of the developments in this turbulent field of research. Van de Wetering s account of his own involvement in it makes this book a lively and sometimes unexpectedly personal account. The catalogue section presents a chronologically ordered survey of Rembrandt s entire painted oeuvre of 336 paintings, richly illustrated and annotated. For all the paintings re-attributed in this book, extensive commentaries have been included that provide a multi-facetted new insight into Rembrandt s world and the world of art-historical research. Rembrandt s Paintings Revisited is the concluding sixth volume of A Corpus of Rembrandt Paintings (Volumes I-V; 1982, 1986, 1989, 2005, 2010). It can also be read as a revisionary critique of the first three Volumes published by the old RRP team up till 1989 and of Gerson s influential survey of Rembrandt s painted oeuvre of 1968/69. At the same time, the book is designed as an independent overview that can be used on the basis that anyone seeking more detailed information will be referred to the five previous (digital versions of the) Volumes and the detailed catalogues published in the meantime by the various museums with collections of Rembrandt paintings. This work of art history and art research should belong in the library of every serious art historical institute, university or museum. N° de réf. du libraire SPR9789401792547
A propos du livre :
Synopsis :
A revised survey of Rembrandt?s complete painted oeuvre.
The question of which 17th-century paintings in Rembrandt?s style were actually painted by Rembrandt himself had already become an issue during his lifetime. It is an issue that is still hotly disputed among art historians today.
The problem arose because Rembrandt had numerous pupils who learned the art of painting by imitating their master or by assisting him with his work as a portrait painter. He also left pieces unfinished, to be completed by others.
The question is how to determine which works were from Rembrandt?s own hand. Can we, for example, define the criteria of quality that would allow us to distinguish the master?s work from that of his followers? Do we yet have methods of investigation that would deliver objective evidence of authenticity? To what extent do research techniques used in the physical sciences help? Or are we, after all, still dependent on the subjective, expert eye of the connoisseur? The book provides answers to these questions.
Prof. Ernst van de Wetering, the author of our forthcoming book which deals with these questions, has been closely involved in all aspects of this research since 1968, the year the renowned Rembrandt Research Project (RRP) was founded. In particular, he played an important role in developing new criteria for authentication. Van de Wetering was also witness to the way the often overly zealous tendency to doubt the authenticity of Rembrandt?s paintings got out of hand. In this book he re-attributes to the master a substantial number of unjustly rejected Rembrandts. He also was closely involved in the (re)discovery of a considerable number of lost or completely unknown works by Rembrandt.
The verdicts of earlier specialists ? including the majority of members of the original RRP (up to 1989) ? were based on connoisseurship: the self-confidence in one?s ability to recognise a specific artist?s style and ?hand?. Over the years, Van de Wetering has carried out seminal research into 17th-century studio practice and ideas about art current in Rembrandt?s time. In this book he demonstrates the fallibility of traditional connoisseurship, especially in the case of Rembrandt, who was par excellence a searching artist.
The methodological implications of this critical view are discussed in an introductory chapter which relates the history of the developments in this turbulent field of research. Van de Wetering?s account of his own involvement in it makes this book a lively and sometimes unexpectedly personal account.
The catalogue section presents a chronologically ordered survey of Rembrandt?s entire painted oeuvre of 336 paintings, richly illustrated and annotated. For all the paintings re-attributed in this book, extensive commentaries have been included that provide a multi-facetted new insight into Rembrandt?s world and the world of art-historical research.
Rembrandt?s Paintings Revisited is the concluding sixth volume of A Corpus of Rembrandt Paintings (Volumes I-V; 1982, 1986, 1989, 2005, 2010). It can also be read as a revisionary critique of the first three Volumes published by the old RRP team up till 1989 and of Gerson?s influential survey of Rembrandt?s painted oeuvre of 1968/69. At the same time, the book is designed as an independent overview that can be used on the basis that anyone seeking more detailed information will be referred to the five previous (digital versions of the) Volumes and the detailed catalogues published in the meantime by the various museums with collections of Rembrandt paintings.
This work of art history and art research should belong in the library of every serious art historical institute, university or museum.
A propos de l'auteur: Ernst van de Wetering is professor emeritus of art history at the University of Amsterdam. He has been involved with the Rembrandt Research Project since the beginning and has been chairman of the project since 1993. Internationally renowned as the authority on Rembrandt and his paintings, Van de Wetering has published extensively on the topic of historic painting techniques, as well as on the field of theory and ethics of conservation and restoration.
Les informations fournies dans la section « A propos du livre » peuvent faire référence à une autre édition de ce titre.
---
Détails bibliographiques
Titre : A Corpus of Rembrandt Paintings VI: ...
Éditeur : Springer, Netherlands
Date d'édition : 2014
Reliure : Book
Etat du livre : New
Edition : annotated edition.
Modes de paiement
Modes de paiement acceptés par le vendeur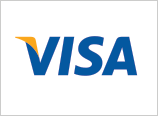 ---
Vendeur AbeBooks depuis 10 septembre 2013
Evaluation du vendeur

---
Conditions de vente :
All books are shipped in New condition promptly, we are happy to accept returns up to 30 days from purchase. Orders usually ship within 1-2 business days. Domestic Shipments are sent by Royal Mail, and International by Priority Airmail. We are happy to accept returns up to 30 days from purchase. Please contact the seller directly if you wish to return an order. Name of business : The Book Depository Ltd Form of legal entity : A Limited Company Business address: The Book Depository, 60 Holborn Vi...
[
Pour plus d'information
]
Conditions de livraison :
Orders usually ship within 1-2 business days. Domestic Shipments are sent by Royal Mail, and International by Priority Airmail. We are happy to accept returns up to 30 days from purchase. Please contact the seller directly if you wish to return an order.
Description de la librairie : Book Depository is an international bookseller. We ship our books to over 100 countries around the globe and we are always looking to add more countries to the list. We really, really love books and offer millions of titles, currently over 10 million of them, with this figure increasing daily. Living by our motto, 'Bookseller to the World', we focus on offering as many titles as possible to as many customers as possible. Most of our titles are dispatched within 2 business days of your order. Apart from publishers, distributors and wholesalers, we even list and supply books from other retailers! We hope you enjoy our selection and discover your new favorite book.