Encyclopedia of the Human Brain: Volume 1-4 (Hardback)
Edité par
Elsevier Science Publishing Co Inc, United States, 2002
Neuf(s)
Etat New
Hardback
Vendeur
The Book Depository US
(London, Royaume-Uni)
Quantité :

1
Language: English . Brand New Book. In the past decade, enormous strides have been made in understanding the human brain. The advent of sophisticated new imaging techniques (e.g. PET, MRI, MEG, etc.) and new behavioral testing procedures have revolutionized our understanding of the brain, and we now know more about the anatomy, functions, and development of this organ than ever before. However, much of this knowledge is scattered across scientific journals and books in a diverse group of specialties: psychology, neuroscience, medicine, etc. The Encyclopedia of the Human Brain places all information in a single source and contains clearly written summaries on what is known of the human brain. Covering anatomy, physiology, neuropsychology, clinical neurology, neuropharmacology, evolutionary biology, genetics, and behavioral science, this four-volume encyclopedia contains over 200 peer reviewed signed articles from experts around the world. The Encyclopedia articles range in size from 5-30 printed pages each, and contain a definition paragraph, glossary, outline, and suggested readings, in addition to the body of the article. Lavishly illustrated, the Encyclopedia includes over 1000 figures, many in full color. Managing both breadth and depth, the Encyclopedia is a must-have reference work for life science libraries and researchers investigating the human brain. N° de réf. du libraire FLT9780122272103
A propos du livre :
Synopsis :
In the past decade, enormous strides have been made in understanding the human brain. The advent of sophisticated new imaging techniques (e.g. PET, MRI, MEG, etc.) and new behavioral testing procedures have revolutionized our understanding of the brain, and we now know more about the anatomy, functions, and development of this organ than ever before. However, much of this knowledge is scattered across scientific journals and books in a diverse group of specialties: psychology, neuroscience, medicine, etc. The Encyclopedia of the Human Brain places all information in a single source and contains clearly written summaries on what is known of the human brain. Covering anatomy, physiology, neuropsychology, clinical neurology, neuropharmacology, evolutionary biology, genetics, and behavioral science, this four-volume encyclopedia contains over 200 peer reviewed signed articles from experts around the world. The Encyclopedia articles range in size from 5-30 printed pages each, and contain a definition paragraph, glossary, outline, and suggested readings, in addition to the body of the article. Lavishly illustrated, the Encyclopedia includes over 1000 figures, many in full color. Managing both breadth and depth, the Encyclopedia is a must-have reference work for life science libraries and researchers investigating the human brain.
Critique: "Ramachandran, one of the world's leading brain researchers (Phantoms in the Brain, CH, March 1999; Encyclopedia of Human Behavior, CH, October 1994) has produced the most comprehensive, current, and authoritative reference in neuroscience. More than 350 experts contributed such chapters as "Visual and Auditory Integration," "Violence and the Brain," "Brain Anatomy and Networks," and "Neurodegenerative Disorders." Chapters are arranged alphabetically by topic, each beginning with an outline and glossary. Illustrations are excellent, and there are numerous tables and appendixes. A bibliography concludes each chapter. Essential for medical libraries, life science collections, and university libraries." -CHOICE "This impressive set of volumes is a welcome, up-to-date summary of the rapidly expanding research done on the human brain over the past two decades... The style is accessible, rather than densely technical, and each article is intended to stand by itself... The stand-alone nature of the articles will clearly make the encyclopedia much more useful to a broad variety of people beyond the experts, as each article provides sufficient background information to represent individual topics in a cohesive way... The books are well printed and bound and should be useful as a major reference for many years to come." --Perceptual and Motor Skills "An excellent and pithy distillation of the current knowledge in the field, presented without prejudice toward the view that the virus does or does not cause human psychiatric illness. Outstanding work!" --Michael Buchmeier, Scripps Research Institute (on the article Borna Disease Virus) "Full coverage of the topic in a very well-organized, well-written article." --Ludmila S. Belayev, University of Miami School of Medicine (on the article Cerebral Edema) "An article with excellent coverage by leading researchers in the field. Factual material is timely and accurate. Readable by the intelligent lay person." --Alan Wing, University of Birmingham, U.K. (on the article Hand Movements) "... a fine article!" --Michael Kubovy, University of Virginia (on the article Pattern Recognition) "Macmillan is a great scholar and the authority on Gage. Thankfully, he is also a very good writer. This is a superb article; you are lucky to have it!" --Stanley Finger, Washington University, St. Louis (on the article Phineas Gage) "... well written and engaging." --Amy Learmonth, University of Arizona (on the article Spatial Cognition) "An excellent comprehensive review by an acknowledged international expert." --Ronald R. Tasker, Toronto Hospital, Canada (on the article Thalamus and Thalamic Damage) "This is an excellent article written clearly and at an appropriate level, in which coverage of the topic is complete. The author should be congratulated for a job extremely well done." -Bogdan Dreher, University of Sydney (on the article Visual Cortex) "A clearly written article ... I especially like the case studies." --Russell M. Bauer, University of Florida (on the article Visual Disorders)
Les informations fournies dans la section « A propos du livre » peuvent faire référence à une autre édition de ce titre.
---
Détails bibliographiques
Titre : Encyclopedia of the Human Brain: Volume 1-4 ...
Éditeur : Elsevier Science Publishing Co Inc, United States
Date d'édition : 2002
Reliure : Hardback
Etat du livre : New
Modes de paiement
Modes de paiement acceptés par le vendeur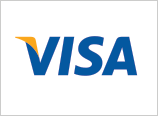 ---
Vendeur AbeBooks depuis 10 septembre 2013
Evaluation du vendeur

---
Conditions de vente :
All books are shipped in New condition promptly, we are happy to accept returns up to 30 days from purchase. Orders usually ship within 1-2 business days. Domestic Shipments are sent by Royal Mail, and International by Priority Airmail. We are happy to accept returns up to 30 days from purchase. Please contact the seller directly if you wish to return an order. Name of business : The Book Depository Ltd Form of legal entity : A Limited Company Business address: The Book Depository, 60 Holborn Vi...
[
Pour plus d'information
]
Conditions de livraison :
Orders usually ship within 1-2 business days. Domestic Shipments are sent by Royal Mail, and International by Priority Airmail. We are happy to accept returns up to 30 days from purchase. Please contact the seller directly if you wish to return an order.
Description de la librairie : Book Depository is an international bookseller. We ship our books to over 100 countries around the globe and we are always looking to add more countries to the list. We really, really love books and offer millions of titles, currently over 10 million of them, with this figure increasing daily. Living by our motto, 'Bookseller to the World', we focus on offering as many titles as possible to as many customers as possible. Most of our titles are dispatched within 2 business days of your order. Apart from publishers, distributors and wholesalers, we even list and supply books from other retailers! We hope you enjoy our selection and discover your new favorite book.