The Life of Our Lord and Saviour Jesus Christ - Being an Accurate and General History of all the Events and Discourses of our Blessed Redeemer, as Recorded by the Four Evangelists, from His Birth to His Ascension into Heaven.
Edité par
J. Hagger, Lndn/no date. Included section on the lives, acts, deaths and martyrdoms of the Holy Evangelists, Apostles, and Primative Fathers of the Church.
Ancien(s) ou d'occasion
Hardback.
Modes de paiement
acceptés par le vendeur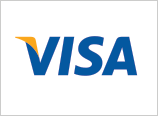 Chèque
Mandat postal
PayPal